Influenced by her Salvadoran roots and migration to the culture and creativity of London, Gabriela Larios has featured her artwork on fabrics, ceramics, children's clothing and now on an exclusive range of wall murals available at Wallsauce. We chat to her about her experiences, artistic influences and what makes the perfect home.
For Gabriela, art started in her childhood home. She was taught about art by her Mother and developed a taste for colour combinations and watercolour painting during her early years. She studied in El Salvador until she was offered a scholarship to continue study in London where she developed her passion for illustration and took in the influences from the city around her.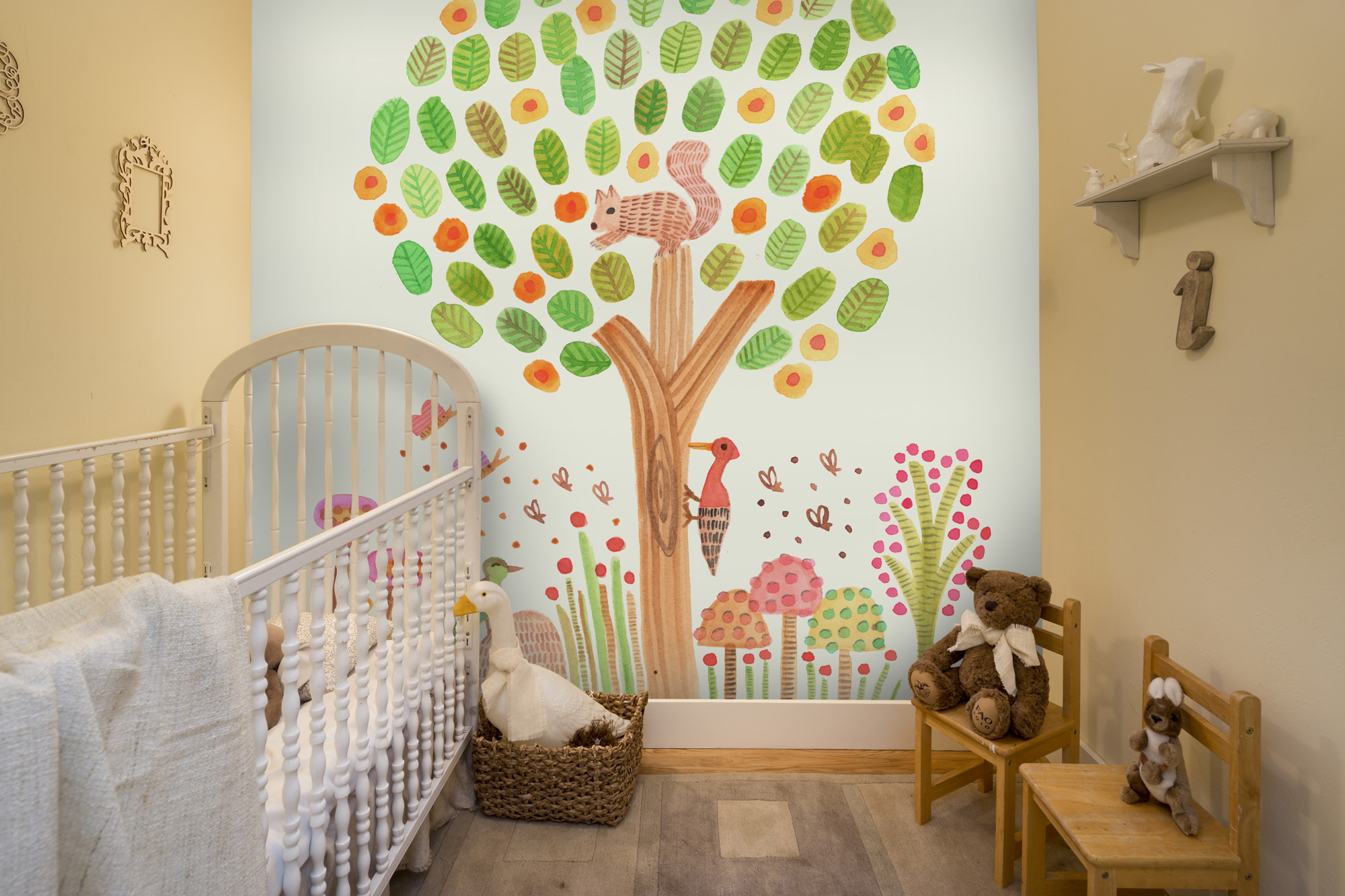 With her new Wallsauce wall mural collection, Gabriela was looking to create art that would bring happiness and joy into people's homes. The collection reflects her own playful and poetic perception of life inspired by nature, wildlife, plants and the sea. "I think my murals would fit well into children's rooms, young at heart people of all ages who like nature, folk art and creativity and like the idea of adding unique, artful pieces to decorate their houses."
As an artist with experience in working with designs for homewares, Gabriela has some great insights into what makes the perfect home, She believes that the makings of a great home are subjective and that the interiors shouldn't be overly influenced by the latest trends. Gabriela's perfect home would be filled with unique objects, furniture and designs and surrounded by artistic touches that the owner personally likes. "If at all possible, and depending on each person's budget, it is important to be surrounded by a space that fulfils your spirit with positive emotions; either happiness, joy, peacefulness, hope, harmony. We are living more hectic lives than ever before and the perfect home, in all its shapes, styles and forms should ideally counterbalance this difficult aspect of modern life."
Gabriela's wall mural collection is available now at Wallsauce.