Wir treffen uns mit dem in Cornwall lebenden Künstler Steve Read über seine Bilder an malerischen Orten auf der ganzen Welt.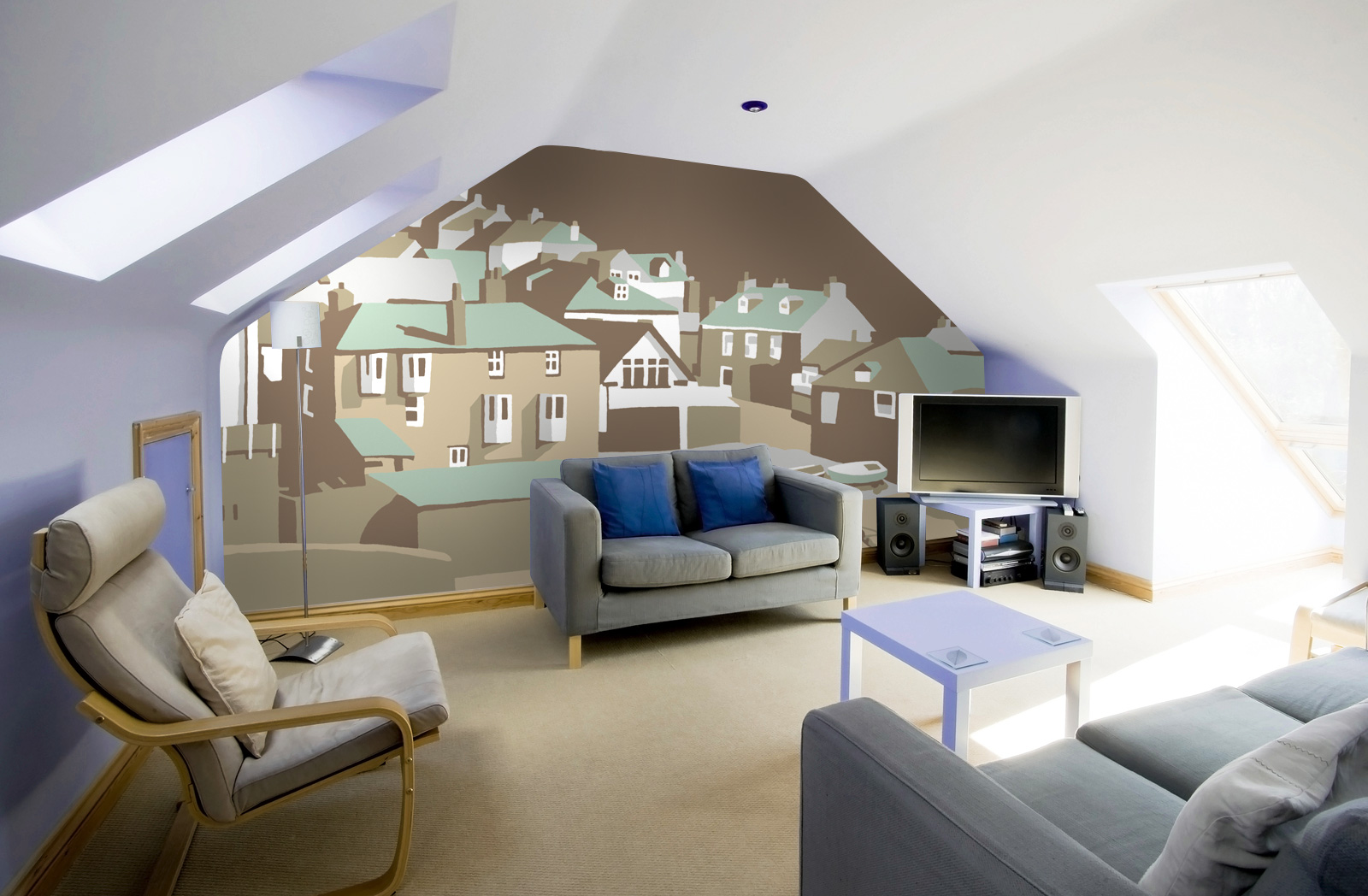 Frühe Anfänge....
"Meine frühesten Erinnerungen (an die Kunst) waren das Sitzen mit riesiger Farbigkeit in Büchern. Ich fand das Zeichnen und Malen immer entspannend, es half mir, meinen Geist von negativen Gedanken zu befreien. Ich verbrachte Stunden allein damit, mit Buntstiften zu zeichnen und die zerkleinerten Coladosen aus der Posterwerkstatt Athena Anfang der 80er Jahre zu kopieren. Ich verließ die Schule mit 16 Jahren und studierte Grafikdesign an der Falmouth School of Art and Design. 4 Jahre später zog ich nach London, um dort zu arbeiten."
Die Liebe zu Cornwall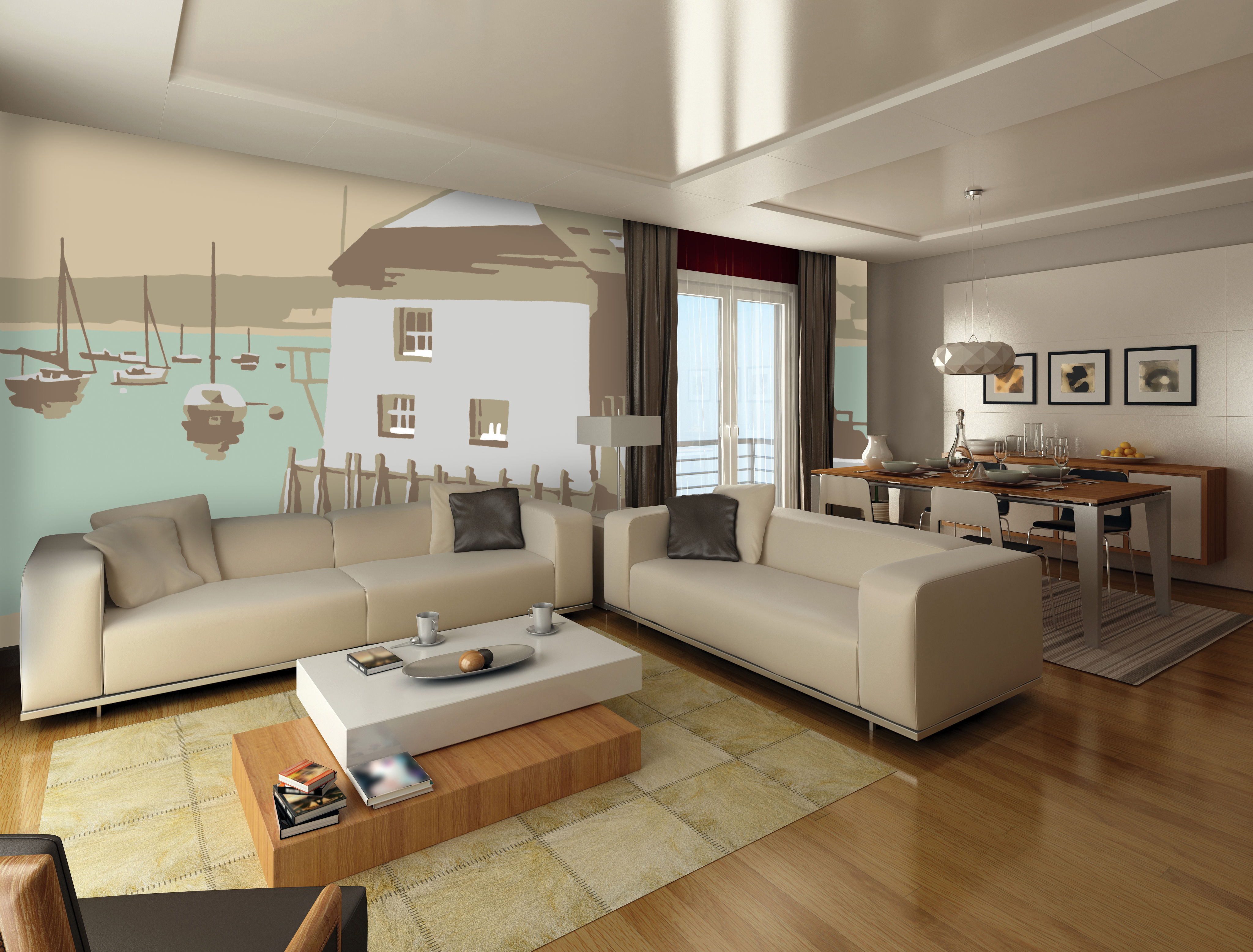 "Meine Eltern zogen mit 2 Jahren nach Cornwall, wo ich viele lokale Künstler aus den Gebieten St. Ives und Newlyn kannte. Mein Einfluss waren die Vintage-Poster, die eine Vision von ländlicher und küstennaher Glückseligkeit fernab vom Rattenrennen darstellten. Ich versuche, die Essenz dieses Werkes wiederzugeben - zeitlos und ruhig. Ich versuche, Ruhe zu schaffen."
Meine Wallsauce-Sammlung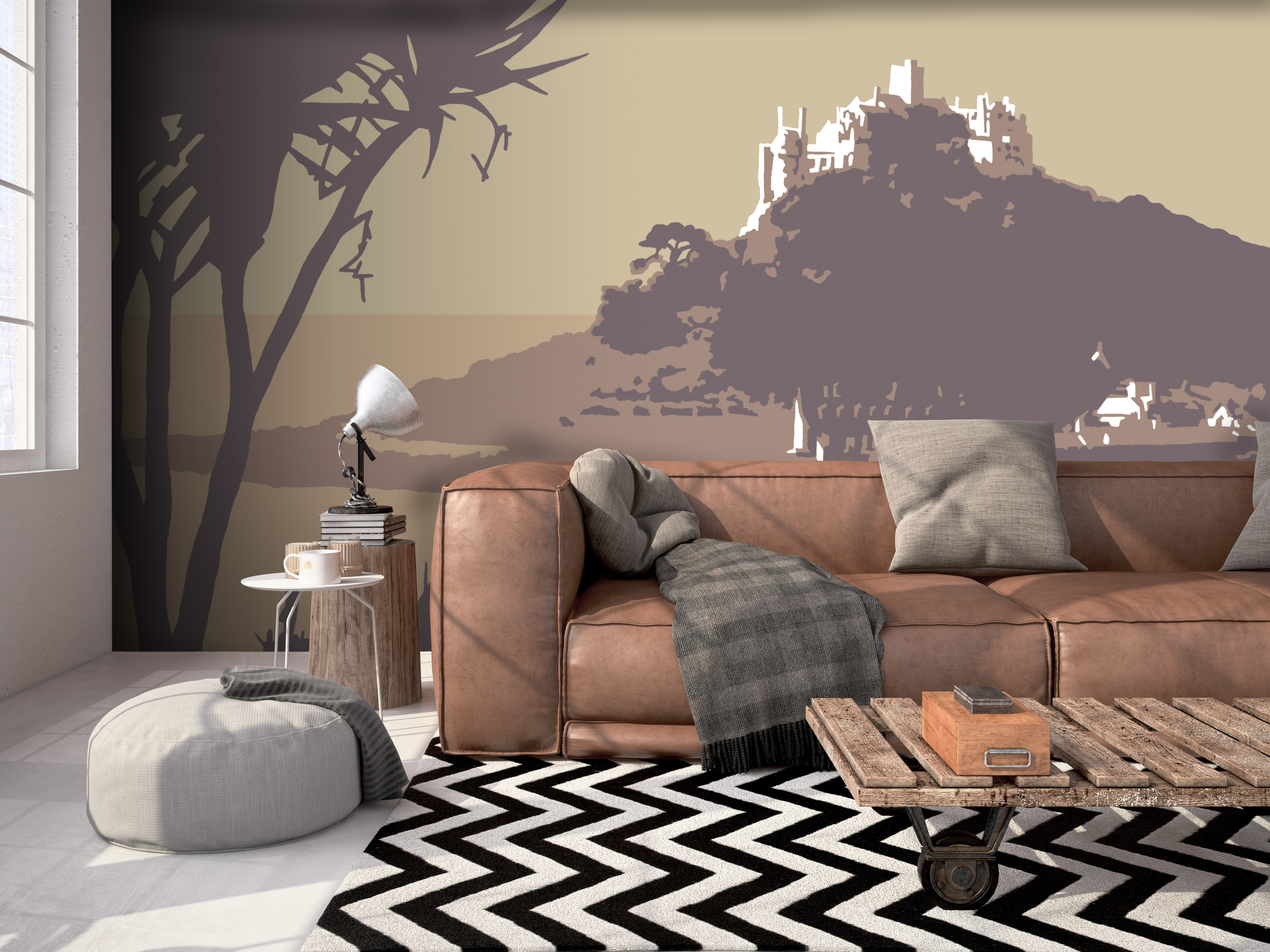 "Ich würde gerne glauben, dass meine Arbeit die meisten Innenausstattungen ergänzen wird. Meine Farbpaletten werden oft von modernem Textildesign und historischen Farbkollektionen beeinflusst. Ich kann mich dabei ertappen, wie ich das eine oder andere Kissen oder Innenmagazin zur Inspiration aufnehme. Ich mag Farben, die nicht allzu offensichtlich sind, aber in denen man lebt!"
"Weil ich in einem Land aufgewachsen bin MarazionIch warme mich für dieses Stück (Marazion). Obwohl ich die Einfachheit von New York mit den Brücken- und Silhouettengebäuden sehr mag. Meine schönsten Erinnerungen waren, nach einem Sturm mit meinem Vater an den Strand zu gehen, um zu sehen, was angespült wurde."