I augusti förra året var vi glada att meddela att den talangfulla Julia Fonnereau var vinnaren av vår tävling om designtapeter 2020. Och nu dyker hennes vackra Dynasty Fishes and Dishes-design, och många fler, upp på människors väggar över hela världen.
I den senaste tävlingen kunde vi inte tro på talangen hos de designers som deltog. Därför var vi tvungna att visa upp två av de andra designerna på Wallsauce också! Tack Nici Gabriel och Rebecca Johnstone! Om du vill se alla dessa begåvade damers arbete kan du ta en titt på vår fantastiska kollektion av designtapeter.
På grund av framgången med våra tidigare tävlingar kunde vi inte låta bli att anordna en ny - inte ens ett år efter den förra! Vi älskar alltid att se färska, nya talanger så att våra kunder kan välja mellan de mest unika väggdesignerna som finns! Ännu en gång har vi samarbetat med det fantastiska Make It In Design-teamet som inspirerar blivande designers att "lära sig, växa och frodas". Och denna fantastiska grupp människor har tagit fram ett fantastiskt utbud av konstverk från ett överflöd av designers. Vi njöt verkligen av att titta igenom urvalet och tro oss, det var inte lätt att välja ut våra nio favoriter! Men vi behöver er hjälp! Vem tycker DU ska vinna The Next Designer Wallpaper Collection 2021?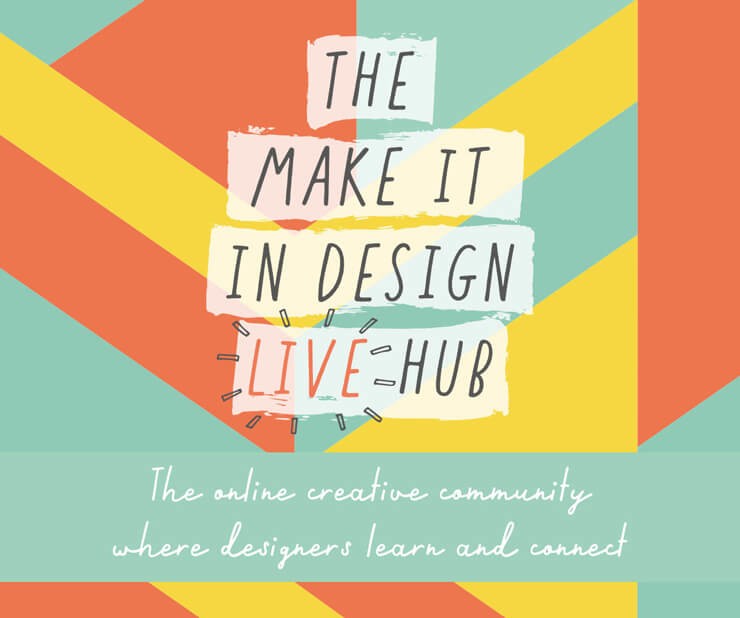 Uppdraget: Det går uppåt
Vi vet alla hur de senaste 12 månaderna har påverkat våra liv, så vi ville främja ett positivt sortiment av design som ger en optimistisk syn på framtiden! Eftersom allt fler människor arbetar hemifrån bad vi särskilt om design som skulle skapa en positiv atmosfär på ett hemmakontor.
Här är några av de uppgifter som vi bad om:
Två väggmålningar för kontoret eller arbetsplatsen i hemmet
Att skapa placeringsmönster och inte upprepa mönster
Att vara beredd att tillhandahålla ytterligare fyra mönster om du blir godkänd.
Fokusera på följande teman: fred, färg, positivitet, uttalande, motiverande, lugn, rofylldhet, upplyftande.
Din röst för nästa tapetkollektion
Kan du hjälpa oss att hitta nästa toppdesigner på Wallsauce.com? I så fall kan du ta en titt på bidragen nedan och även ta del av några detaljer om konstnären själv! Det var SÅ svårt att begränsa dessa, men vi är säkra på att vi har hittat några designer som du kommer att älska.
Scrolla ner för att se de nominerade bidragen och rösta genom att kommentera deras namn längst ner i blogginlägget.
Sally Franks
Sally Franks är främst en frilansande grafisk formgivare och brinner för att blanda ljusa och mjuka färger och enkla, platta former. Hon inspireras av resor, natur, musik och konst och hennes arbete utvecklas delvis genom observation och intuition. Alla hennes konstverk har sina rötter i något verkligt och påtagligt, men förenklas och görs abstrakta. En rolig och glädjefylld form och hon beskriver sitt arbete som "lekfullt" och "barnsligt". Medan hon utbildade sig till Arts and Wellbeing Practitioner utvecklade hon denna teknik och lär nu sina elever att släppa perfektion och skapa fritt - som ett barn skulle göra.
Sally Franks förklarar mer om sina trendiga väggmålningar: "Båda väggmålningarna är inspirerade av fotografier som jag har tagit på mina resor när jag vandrade runt på gatorna och tog in sevärdheter och ljud. Färgerna har tagits direkt från fotografierna och kompositionen och formerna har inspirerats av dem. Jag tycker om att se dem som multisensoriska verk, där det du ser, hör, luktar och känner blandas ihop och sprids på duken. Jag skapade dessa verk i Adobe Fresco med en blandning av vektor- och levande penslar. Jag gillar den målande känslan med akvarellpenslarna, men alla element skulle kunna återskapas som vektorer för bättre skalning och tryckkvalitet."
Amy Onuchi
Efter att ha arbetat med kostymdesign i över tio år var Amy Onuchi angelägen om att gå vidare till nya kreativa satsningar. Och sedan hon upptäckte ytmönsterdesign har hon inte sett sig tillbaka! Med sin passion för djärva färger och mönster fokuserar Amy på ett brett utbud av studiotekniker, bland annat tryckta, handritade, sydda, målade och kollagerade! Med alla dessa fantastiska färdigheter blandade med digitala metoder har hon producerat några lekfulla mönster som balanseras med raffinerade handritade motiv.
På temat att skapa en positiv arbetsmiljö sa Amy: "Idén bakom dessa mönster var en explosion av glädje för att tvätta bort alla måndagsblues. Ljusa geometriska färger i lager med livfulla blommor och glada klotter för att öka positiviteten i hemmet och få folk att känna sig upplyfta och redo att ta sig an dagen."
https://amyonuchi.com/abstract/
Edie Bryan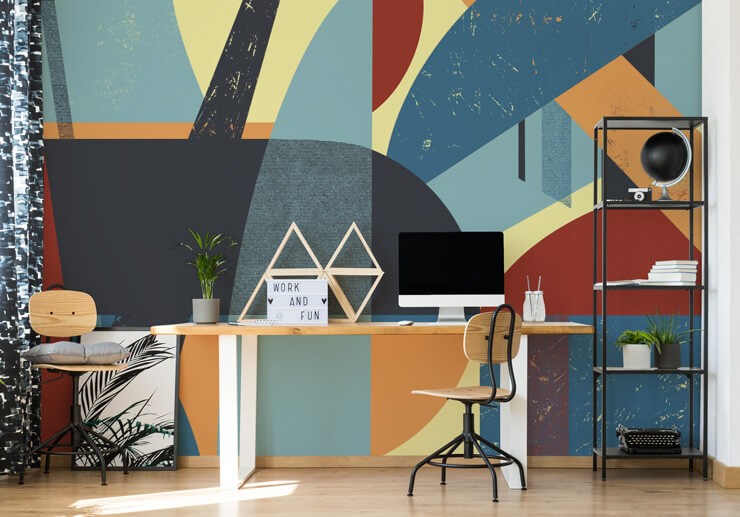 Edie Bryans design, som är baserad i norra Wales, passar perfekt in i uppdraget: den är färgstark, djärv, upplyftande och inspirerad av naturens skönhet. De viktigaste teman som hon följer i sitt arbete är en djup koppling till naturen och välbefinnande.
Edie förklarar vad som inspirerade henne när hon skapade dessa vackra mönster: "När jag anpassade mig till att arbeta hemifrån under det senaste året märkte jag att det blev allt svårare att skilja mellan min hem- och arbetsmiljö. Ett miljöombyte bidrar alltid till att förändra mitt humör och öka min energi. Detta inspirerade mig till att skapa en samling väggmålningar som skulle hjälpa till att bekämpa trötthet och fokusera trötta, distraherade sinnen.
Jag ville fånga känslan av att vara på en ny och spännande plats. Att lägga märke till alla skillnader runt omkring dig, landskapet, arkitekturen, sevärdheterna och lukterna. Mina mönster är djärva, geometriska abstraktioner med hjälp av slående färgpaletter som valts ut för att lyfta upp, ge energi och inspirera."
Julia Clayden
Julia Clayden är en frilansande mönsterdesigner och illustratör med en passion för mönster och är känd som "The Pattern Lady".Efter att ha tagit examen med en BA (Hons) Degree i mode- och textildesign från St Martin's School of Art, upptäckte hon inte sin kärlek till grafisk mönsterdesign förrän senare (när internet äntligen uppfanns)! Efter att ha lärt sig glädjen med allt som har med Mac att göra under sin tid som grafisk formgivare använder hon nu gärna Illustrator för att utforma ett brett utbud av produkter, t.ex. heminredning, tyg, väggkonst, gratulationskort och brevpapper. Hennes arbete är inspirerat av vintage, folkkonst och skandinavisk stil samt modern design från mitten av århundradet. Hon brinner för färgpaletter och tröttnar aldrig på att hitta den perfekta kombinationen av färg och mönster för att helt förvandla en yta till en yta av skönhet och glädje.
Julia säger: "Jag blev inspirerad att delta i Wallsauce-tävlingen eftersom jag tror att vi alla vill och behöver tro att det äntligen går uppåt, och att väggkonst kan spela en stor roll i denna övertygelse genom att ge en positiv impuls på vår arbetsplats och i vårt hem. Jag ville använda en ljus palett med en mörk bakgrund för att få designen att verkligen framträda i skarp kontrast. Dessa mönster är tänkta att ge en frisk fläkt med ett piff! Dessutom älskar jag påfåglar och deras elegans, och de flesta fåglar om jag ska vara ärlig, eftersom de ger mig lugn."
Zinia Redo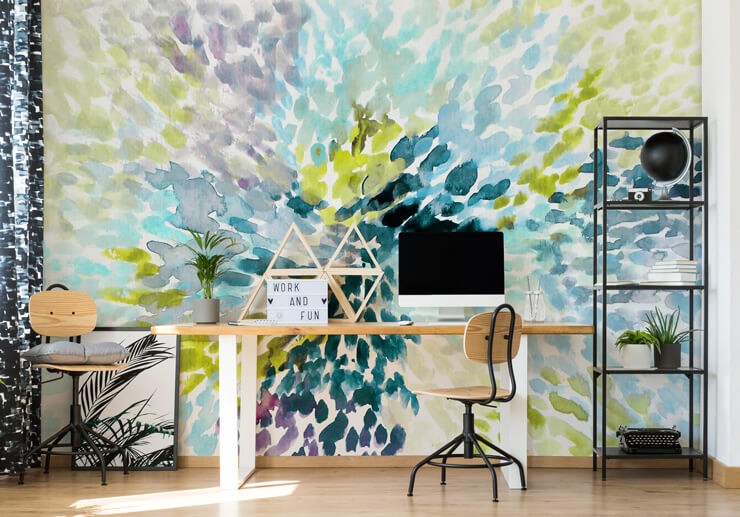 Ytdesignern Zinia Redo, som är baserad i Grekland, är ett stort fan av färger och gåtor, så kreativ problemlösning har alltid varit en självklarhet för henne så länge hon kan minnas. Hennes arbete består av alla typer av medier, inklusive digital vektordesign till lösa akvareller. Eftersom hon alltid har trott på jultomten och på att uppnå det omöjliga, har alla hennes verk en oskyldig, drömsk och sagolik aspekt.
Zinia ger oss mer information om sina underbara akvarellmönster: "Designerna i den här kollektionen är inspirerade av naturens skönhet och lugn. Med fokus på färg och form försöker designerna i kollektionen framkalla samma känslor av lugn och stillhet som vi upplever när vi är ute och njuter av den vackra naturen. Användningen av akvarellfärg skapar mjuka men oväntade former som liknar den suddiga version du skulle se när du kisar med ögonen när du tittar på en solnedgång, öppnar ögonen inne i vattnet eller snurrar runt i ett gräsfält."
Justinah Kay
Justinah Kay är född i Polen och har bott i flera länder sedan dess. Hon anser sig vara en världsmedborgare, vilket är tydligt i dessa vackra, abstrakta mönster. Hennes färgglada verk inspireras av naturens skönhet, aktuella trender och framför allt av resor. Hon målar noggrant sina verk för hand med akvarellfärger och kombinerar detta med sin talang för digital konst. Hon är en rolig kvinna som är känd för sin passion för konst och design, sin besatthet av chai te och sin kärlek till leksakspudlar!
Justinah förklarar bakgrunden till sina fantastiska väggmålningar på hemmakontoret: "Resälskare vet hur det är att kämpa i en låst miljö och dessa väggmålningar är skapade speciellt för dem. Paris, London, Moskva, Barcelona och några andra städer med sina karakteristiska landmärken är här för att påminna dem om de platser som är värda att besöka/återbesöka när vi väl får resa igen."
Rita Patel
Rita Patel är konstnär inom blandteknik och ytmönsterdesigner och inspireras av metoder, mönster och material. Hon är en byggare där materialen hon arbetar med blir konsten. Hennes kreativa process bygger på hennes personliga erfarenhet av skönhet, dess nära koppling till kreativitet och välbefinnande. Rita ägnade sig helt åt sitt arbete när hon flyttade till Michigan i USA för 14 år sedan för att få mer tid och större studiorum. Hon strävar efter att hennes verk ska finnas på platser där människor genom skönhet bjuds in att uppleva positivitet. Hennes arbete ställer frågan: "Tänk om vi kunde förändra världen genom att uppleva skönhet?"
Rita sa: "Jag valde att använda färg och form för att framkalla en stämning av hopp, lugn, fred och vidsträckthet. Pandemin har gett många av oss en begränsande känsla och känslan av att känna sig instängd är varken hoppfull eller inspirerande. Att vistas i naturen har kraften att läka, och när vi är inne kan även abstrakta landskap framkalla en känsla av rymd och möjligheter. Jag hoppades kunna skapa skiktade, böljande och enkla bilder som påminde människor om platser och upplevelser i naturen som frigjorde dem från den dagliga komplexiteten. Den avslappnande kvaliteten på dessa väggmålningar är tänkt att ge en paus och ett mentalt utrymme som leder till ett lugnt och kreativt tillstånd. Jag hoppas kunna dela med mig av hela samlingen genom att utforska olika landskap (berg och hav med soluppgång och solnedgång)."
Sarah Fowlis
Sarah Fowlis är en ytmönsterformgivare som bor i Storbritannien och kommer ursprungligen från Sydafrika, där hon studerade textildesign innan hon reste. Hon har alltid älskat färgglada saker och naturen, vilket syns i hennes ljusa och glada mönster. Hennes mål är att lysa upp människors dagar med sitt arbete!
Sarah berättade om motivationen bakom hennes design i tävlingen: "Inspirationen bakom designen är min trädgård eftersom jag har tillbringat mycket mer tid i den det senaste året. Jag har använt en ljus och positiv färgpalett, och om man inte alltid kan ha en vas med blommor i huset, varför inte ha dem på väggen varje dag?"
Michelle Freer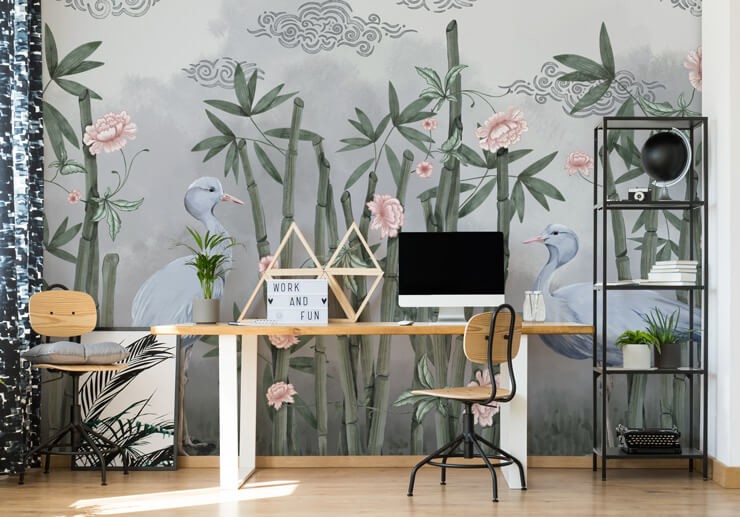 Michelle Freer är en australiensisk designer och illustratör som nu bor och arbetar i Storbritannien. Hon inledde sin karriär med grafisk design, illustrationer och multidisciplinär designpraktik och har nu flyttat in i världen av ytmönsterdesign. Hon har specialiserat sig på botaniska tapetkonstverk som hon har handritat och målat för hand. Michelle är en passionerad skapare av unika, konstfulla och illustrativa mönster och hennes arbete hyllar oftast naturen och vår koppling till den.
Michelle förklarar bakgrunden till dessa två underbara mönster: "Jag älskar att skapa botaniska mönster och det ena är baserat på min kärlek till den australiensiska floran. Designen innehåller handritade banksia- och grevillea-blommor, med ljusa korallrosa färger mot de mjuka och dämpade tonerna i de silverfärgade bladen och frökapslarna. För att skapa en scen i trädtoppsstil har jag inkluderat några häckande rosa kackerlackor. Jag hoppades på att skapa en design som var både positiv och upplyftande men också tillräckligt lugnande för att passa i ett arbetsrum hemma.
Den andra designen inspirerades av en resa till ett naturreservat där min fantasi fångades av ett möte med en förtrollande blå trana. Jag ville genast teckna henne i detta dimmiga bambushabitat. Med den här designen ville jag skapa en väggmålning i chinoiseriestil, med en lugn och lugnande akvarellscen av bambu, och jag inkluderade också några stiliserade orientaliska blommor och molnelement."
Vilken artist skulle du vilja se läggas till i vår fantastiska designerkollektion på Wallsauce? Låt oss veta senast söndag 18 april 2021 kl. 23.59 GMT genom att lämna en kommentar med namnet på din favoritdesigner nedan.
Observera att endast en röst per person kommer att räknas och att det kan ta cirka 24 timmar innan din kommentar visas - oroa dig inte, vi kommer att ha tagit emot den! Glöm inte att kryssa i rutan och anmäla dig till vårt nyhetsbrev för att bli först med att få reda på vem som vinner!