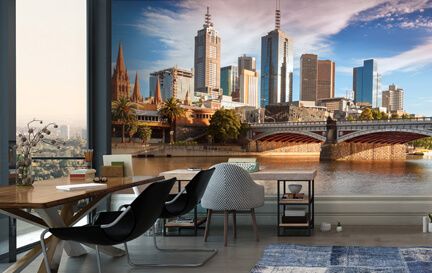 Australia Wallpaper
Wall Mural Wallpaper
Australia offers some wonderful sites including its stunning natural landscapes, coastal regions and cityscapes. Popular attractions include Sydney Harbour Bridge and beaches such as Bondi and Manly, The Twelve Apostles, Great Barrier Reef, Melbourne's Botanic Gardens, Uluru and much more.
Enjoy these many attractions and landmarks from your home or office with a made-to-measure mural of Australia. Simply choose your perfect Australia wall mural and select your wallpaper - installation is simple!
You may also wish to view our Sydney, Melbourne, Perth and Brisbane categories.
All Photo Wallpaper
Argentina
Australia
Austria
Brazil
Canada
Caribbean
China
Denmark
Egypt
Finland
France
Germany
Greece
India
Ireland
Italy
Japan
New Zealand
Norway
Other Countries
Poland
Portugal
Spain
Sweden
Switzerland
United Kingdom
USA
We think you are visiting
from the US.
Click on the button below to continue
TAKE ME TO THE US SITE
X