Mélangez la décontraction et le luxe ultime pour créer un look de décoration intérieure à mourir. En combinant des matériaux luxueux avec la nature décontractée de la brique apparente, vous créerez sans effort un look cool dans votre maison. Les fresques murales en brique ci-dessous créeront la toile de fond parfaite pour que vous puissiez décorer de grands objets de luxe. Quel est votre papier peint en brique préféré ? Faites-nous savoir si la section commentaires ci-dessous 
Papier peint en brique blanche peinte et en détresse
A white wall with a twist. This white brick wallpaper ticks so many boxes! The cleanliness and innocent nature of the colour white will give you the freedom to bring in a touch of your favourite colours with large furniture. The distressed faux painted look will create an effortless and contrasting look when combined with luxury furniture.  
Mur de briques en partie

This fun take on a distressed brick wall will create a stylish and fun look. The clean lines mean that the distressed look isn't too harsh and will work well with contemporary decor.  
Clean and Crisp White Brick Wallpaper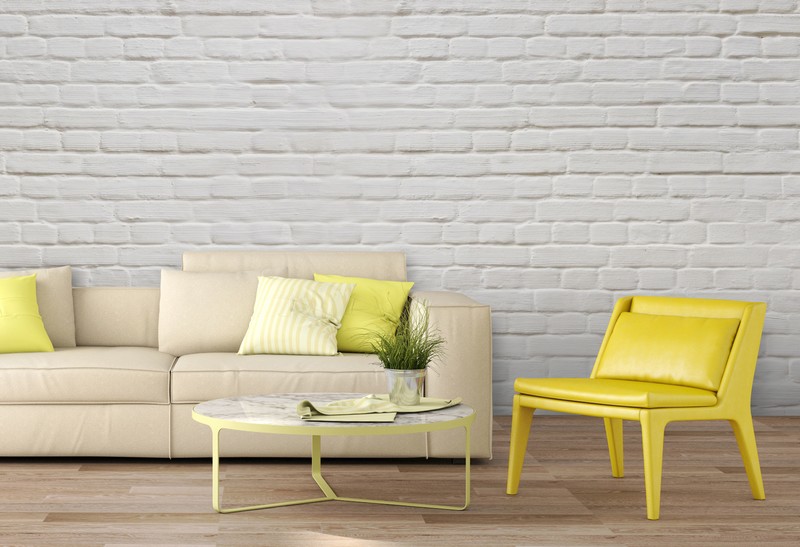 Des briques blanches propres et nettes créeront une toile de fond détendue qui sera légèrement moins audacieuse que le dessin de briques blanches en détresse ci-dessus. Cela permet tout de même d'utiliser la couleur dans la pièce, avec un aspect légèrement moins décontracté que celui créé par le papier peint en briques usées.
Beautiful Brick Wallpaper
This beautiful brick effect wallpaper is the perfect mixture of classic and modern to create a relaxed look. Finish with modern, contemporary, luxury, industrial or vintage decor for an on-trend, to-die-for look.