10% DE RABAIS
VOTRE COMMANDE MURALE
CLIQUEZ ICI
Create Your Own Wallpaper
Give any room that bespoke feature wall by creating your own custom wallpaper. Simply upload your photo, artwork or even an image that you have found online and we will tell you here if the quality is high enough to print as wallpaper. Once you have uploaded your file and we are happy with its quality, you will be prompted to enter your dimensions and select your paper choice to complete your purchase.
Rest assured, before your wallpaper is printed, your order will be double-checked by a human for quality purposes.
If you have any special requests or questions, please get in touch.
What can we print?
TIFF, JPEG and PNG files.
Files which are a minimum of 300dpi.
Image equivalent in pixels to the size of your wall, for example 3m will require at least 3000 pixels.
Images taken with a modern digital camera.
Smartphone images if the camera is set to the highest setting.
Your Image Looks Great!
Rotate 90° Clockwise
I acknowledge that I own the copyright to the image I have uploaded. If I do not own the copyright, I acknowledge that I have written permission from the copyright owner to use the image. I understand that 'Wallsauce.com' has the right to reject or refuse to print any images that do not follow copyright laws or for any other reason deemed inappropriate. I understand that Omega Sky Ltd (trading as wallsauce.com) accept no liability for infringement of copyright and in uploading this image it is understood that you are accepting all responsibility and legal liabilities for its use.
QUICK PRICE
(based on Classic Material)
FREE Livraison*in 3 to 5 business days
Made to Measure
All murals are bespoke
100% Quality Guarantee
A brand you can trust
100% Secure Payments
Pay with confidence
Customer Creations
Customer's Own Photo
- Nicolette via Facebook
Customer's Own Photo
- Murdo via email
Customer's Own Photo
- Marc via Email
Business's Own Photo
- Nudge Point Creative
Customer's Own Artwork
- Neil
Business's Own Photo
- West Wimbledon Bowls Club
Customer's Own Photo
- Karl via Facebook
Business's Own Artwork
- C7 Architects
Customer's Own Photo
- Anon
Business's Own Artwork
- RH Logistics
Customer's Own Artwork
- Sarah Mitchener
Customer's Own ArtWork
- Customer in New Zealand
Customer's Own Photo
- Andrew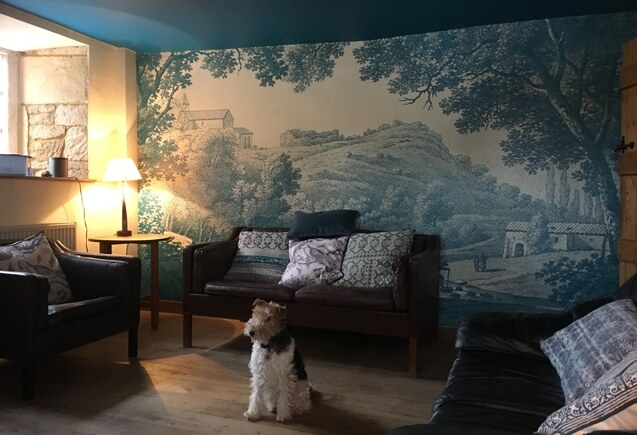 Customer's Own File
- Geoff

- Anon
Business's Own Design
- Anon
Business's Own Artwork
- Anon
Customer's Own Artwork
- Edith Borthwick School
Business's Own Photo
- KD Marine
FAQS
Can I upload a photo taken on my phone?
By all means, upload your photo taken on your phone. However, the likelihood is that the quality will not be good enough to print as wallpaper. Unfortunately, there is nothing we can do to fix these images.
To take the best quality photos, we recommend using a DSLR camera.
What if I've found an image on another website?
First of all, you have to gain permission for us to print that image for you, or you can see if we already have access to it. If you upload the image onto our website and it says the quality is too low, or you want to see if we have it already, try uploading a screenshot here.
It says my image is of low quality. Can you fix it?
If the system states that your image isn't high-quality, you will need to upload an alternative image. Unfortunately, there is no fix that we can do to make the image a better quality.
Can you edit my image?
Absolutely! There may be a small design fee for this service but our studio team can advise you beforehand. For more information on this service, please get in touch.
Can you add a logo to my image before its printed?
Of course! Depending on your requirements, there may be a small design fee for this service. Please email your image and logo with your details to info@wallsauce.com and we will advise you from here.
Can you create a photo montage?
Absolutely! There is a small design fee for this service but we will advise you of this depending on your requirements. Please contact us with as much detail as possible, along with the number of images you'd like to include in your montage.
What are the material options?
We currently have three standard wallpaper options. 'Classic' and 'Premium' are both paste-the-wall materials and we also have a 'Peel and Stick' wallpaper option. Further details can be found on our page on wallpaper materials.
If you are a health establishment, such as a dental surgery or hospital, you might want to consider our 'Premium' wallpaper option as it has anti-microbial properties.
Can I get a sample of the mural before I order?
Yes! For a small fee, we can arrange for a panel sample to be sent to you on your choice of material. Should you go ahead and place an order afterwards, this fee will be refunded to you. Simply get in touch with your file and dimensions and we will arrange the panel for you to purchase.
Alternatively, if you'd like to get feel for the materials, we can post out small swatches for free. These are not available in your choice of image as we print large format only.
How long will shipping take?
This completely depends on your location. Wallsauce is proud to be able to ship at super-speed rates around the world. For accurate timescales, please check out our delivery information.
Can I return my wallpaper if I'm not happy?
All of our murals are covered by our 100% quality guarantee. In the unlikely event that your mural arrives defected or damaged, you have 14 days to return the mural to us for a replacement or refund.
View Full FAQs
CUSTOMER REVIEWS
robert harding
from USA
5/2/2023
5/5
Received on TIme and exactly what I ordered
Anonymousfrom UK 5/2/2023
5/5
Fantastic
I was slightly apprehensive about installing the wall mural, even though I have completed many wallpapering jobs in our home over the years. I needn't have worried as this was nothing like the installation of other murals I'd experienced in the past. The paper was excellent quality ( I did opt for the premium paste the wall paper) and the process was quick and easy. We prepared the wall as per the instructions, which was the longest part of the job. The installation of the mural itself only took 2 hours. The result was fantastic, no shrinkage or noticeable joins, just a fantastic wall to look at. I am really pleased with the final result and would definitely use Wallsauce again and recommend them to anyone think of buying a mural. I would add that I completed the installation on my own even though it recommended 2 people. I wished I'd waited until there was 2 of us as it would have been much easier.
Fantastic service, very quick delivery and exactly as described.
Images shared
Anonymousfrom UK 4/2/2023
5/5
Beautiful mural and high quality
The wallpaper is beautiful and high quality
Images shared
Anonymousfrom UK 4/2/2023
5/5
Great quality and huge impact
Excellent
Great product and easy to hang
Images shared
Anonymousfrom Australia 4/2/2023
5/5
You couldn't have been more helpful..
Haven't put it up yet but service was brilliant; thank you!
Steven Wfrom Melbourne 3/2/2023
5/5
No regret purchase
Quick delivery, fantastic product, easy to put up and it looks fantastic
Matthew Collinsfrom Australia 2/2/2023
5/5
Amazing
Looks amazing. Super fast delivery to Australia
Service was fantastic! My order got to Australia in a few days, great to deal with a very easy transaction.
It looks amazing
Images shared by Matthew Collins
Verafrom São Paulo/Brazil 2/2/2023
5/5
Mural white Books lindo
Excellent
Papel de Parede lindo!!!
O acompanhamento da Wallsauce para execução do meu pedido personalizado foi excelente ....10!!!
A entrega do produto foi rápida e em perfeito estado.
Recomendo a compra na Wallsauce.
thomas amosfrom UK 2/2/2023
5/5
Orla Talbotfrom Ireland 29/1/2023
5/5
Highly recommend, easy and looks great
Quick hassle free experience , good communication fast delivery and surprisingly easy to install so much so that my 16 year old did it as her first experience wallpapering.
No bubbles or air pockets, great quality. Highly recommend in fact ordering again.