SAADA 10% POIS
SEINÄMAALAUS TILAUKSESI
KLIKKAA TÄSTÄ
Create Your Own Wallpaper
Give any room that bespoke feature wall by creating your own custom wallpaper. Simply upload your photo, artwork or even an image that you have found online and we will tell you here if the quality is high enough to print as wallpaper. Once you have uploaded your file and we are happy with its quality, you will be prompted to enter your dimensions and select your paper choice to complete your purchase.
Rest assured, before your wallpaper is printed, your order will be double-checked by a human for quality purposes.
If you have any special requests or questions, please get in touch.
What can we print?
TIFF, JPEG and PNG files.
Files which are a minimum of 300dpi.
Image equivalent in pixels to the size of your wall, for example 3m will require at least 3000 pixels.
Images taken with a modern digital camera.
Smartphone images if the camera is set to the highest setting.
Your Image Looks Great!
Rotate 90° Clockwise
I acknowledge that I own the copyright to the image I have uploaded. If I do not own the copyright, I acknowledge that I have written permission from the copyright owner to use the image. I understand that 'Wallsauce.com' has the right to reject or refuse to print any images that do not follow copyright laws or for any other reason deemed inappropriate. I understand that Omega Sky Ltd (trading as wallsauce.com) accept no liability for infringement of copyright and in uploading this image it is understood that you are accepting all responsibility and legal liabilities for its use.
QUICK PRICE
(based on Classic Material)
FREE Toimitus*in 3 to 5 business days
Made to Measure
All murals are bespoke
100% Quality Guarantee
A brand you can trust
100% Secure Payments
Pay with confidence
Customer Creations
Customer's Own Photo
- Nicolette via Facebook
Customer's Own Photo
- Murdo via email
Customer's Own Photo
- Marc via Email
Business's Own Photo
- Nudge Point Creative
Customer's Own Artwork
- Neil
Business's Own Photo
- West Wimbledon Bowls Club
Customer's Own Photo
- Karl via Facebook
Business's Own Artwork
- C7 Architects
Customer's Own Photo
- Anon
Business's Own Artwork
- RH Logistics
Customer's Own Artwork
- Sarah Mitchener
Customer's Own ArtWork
- Customer in New Zealand
Customer's Own Photo
- Andrew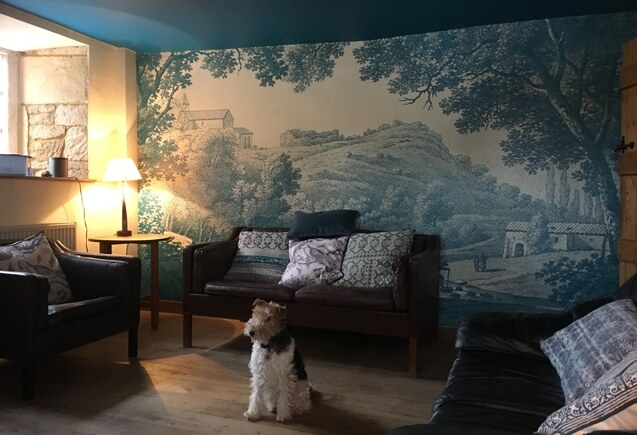 Customer's Own File
- Geoff

- Anon
Business's Own Design
- Anon
Business's Own Artwork
- Anon
Customer's Own Artwork
- Edith Borthwick School
Business's Own Photo
- KD Marine
FAQS
Can I upload a photo taken on my phone?
By all means, upload your photo taken on your phone. However, the likelihood is that the quality will not be good enough to print as wallpaper. Unfortunately, there is nothing we can do to fix these images.
To take the best quality photos, we recommend using a DSLR camera.
What if I've found an image on another website?
First of all, you have to gain permission for us to print that image for you, or you can see if we already have access to it. If you upload the image onto our website and it says the quality is too low, or you want to see if we have it already, try uploading a screenshot here.
It says my image is of low quality. Can you fix it?
If the system states that your image isn't high-quality, you will need to upload an alternative image. Unfortunately, there is no fix that we can do to make the image a better quality.
Can you edit my image?
Absolutely! There may be a small design fee for this service but our studio team can advise you beforehand. For more information on this service, please get in touch.
Can you add a logo to my image before its printed?
Of course! Depending on your requirements, there may be a small design fee for this service. Please email your image and logo with your details to info@wallsauce.com and we will advise you from here.
Can you create a photo montage?
Absolutely! There is a small design fee for this service but we will advise you of this depending on your requirements. Please contact us with as much detail as possible, along with the number of images you'd like to include in your montage.
What are the material options?
We currently have three standard wallpaper options. 'Classic' and 'Premium' are both paste-the-wall materials that arrive with free wallpaper paste and we also have a peel and stick wallpaper option. Further details can be found on our page on wallpaper materials.
If you are a health establishment, such as a dental surgery or hospital, you might want to consider our anti-microbial material. This is available by special request only.
Can I get a sample of the mural before I order?
Yes! For a small fee, we can arrange for a panel sample to be sent to you on your choice of material. Should you go ahead and place an order afterwards, this fee will be refunded to you. Simply get in touch with your file and dimensions and we will arrange the panel for you to purchase.
Alternatively, if you'd like to get feel for the materials, we can post out small swatches for free. These are not available in your choice of image as we print large format only.
How long will shipping take?
This completely depends on your location. Wallsauce is proud to be able to ship at super-speed rates around the world. For accurate timescales, please check out our delivery information.
Can I return my wallpaper if I'm not happy?
All of our murals are covered by our 100% quality guarantee. In the unlikely event that your mural arrives defected or damaged, you have 14 days to return the mural to us for a replacement or refund.
View Full FAQs
CUSTOMER REVIEWS
5/5
3/5
Great quality paper but poor alignment ruins experience
This is great quality paper, I've had murals before from others. Sadly on the 7th drop out of 8 the alignment was really out. They offered me a replacement but not to cover the cost of getting the contractors back to re strip and re paper. Then we agreed (reluctantly) on a 20% refund. 2 weeks later I still haven't received it. Bear in mind they offer 100% quality guaranteed !!!!
So either shop somewhere else or unroll every strip and try (impossible) to check alignment with curly dry strips - doing their QA for them.
Really really disappointed- this totally ruined a surprise anniversary gift for my wife whilst she was away visiting her mother in hospital. So thanks for that Wallsauce.
You quote 100% quality assured. You lack QA at source. You sent me out of alignment strips. We put up 6 out of 8 before it failed. But to offer replacement costs me money not you in contractor cost. So you offer 20% refund and don't pay me.
5/5
Excellent
Great product s add be great service
5/5
Product was exactly as expected.
The product came quickly and was of high quality. Thanks, Wallsauce!
5/5
It looks great in my bathroom. It makes a small room look much larger.
The wallpaper looks amazing. It was very easy to put up and having each panel numbered was very thoughtful. Thankyou.
5/5
I would definitely recommend them and use them again. They were very accommodating and helped me to resize the wall art perfect to go behind by daughters bed. It really is amazing.
5/5
Can't fault the product or the service.
Fantastic service and delivery to New Zealand in very quick time, I am most impressed, thank you.
Images shared by G Coey
5/5
Excellent quality mural very pleased looks lovely so vibrant also you get more than enough quality Solvite paste with purchase.
Very good service fast delivery most of all such excellent quality murals look's fantastic once hung up has a feature wall I put one up in my bedroom. I would definitely recommend also I would definitely buy again.
Images shared by MR STEVEN HALE
5/5
Very vibrant colours.
Not ready to hang it yet. But am sure it will be beautiful.
True to colour, and great there's no waste with the mural. Service is fast and efficient. Really pleased.
5/5