9 Cheap and Easy Decor Tips to make a Small Room Look Bigger
Posted by Paula Counsell
07/10/2016
Almost every house has a small room; whether it's the box bedroom, being used as a study or just a small living space. There are plenty of tips and tricks that can help you to make the room appear and feel larger than it is. We've compiled nine of the easiest ways below:
1. Use light colours and patterns to trick the eye
Light colours reflect light, patterns draw focus. Use patterns on the ceiling or light colours on the floor and walls. This will make the ceiling appear higher and the room itself feel larger..
2. Use stripes
Thin stripes give the appearance of stretching. Vertical stripes will make a room appear taller, horizontal stripes will make a room look wider. Use stripes on a feature wall to create an illusion of more space.
3. Hang items higher
Put wall hangings a couple centimetres higher than you would usually expect to see them. This will create the illusion that the walls are ever so slightly taller than they actually are. Every little helps.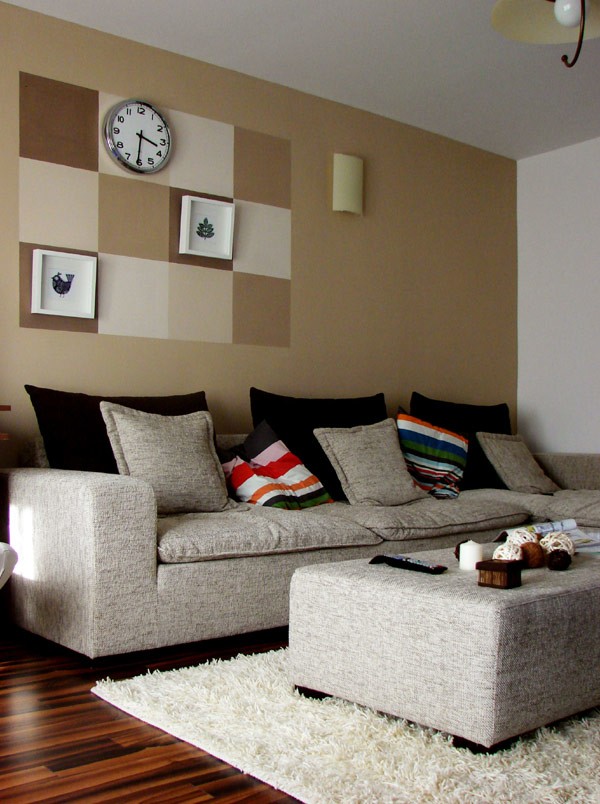 4. Use repeat patterns
Repeated patterns make an object look bigger. If you're going to have a feature wall, consider using it to make the room look larger by choosing a wallpaper with a repeat pattern.
(Mural: 'Spice Patches' from wallsauce.com)
5. Frame the window
When trying to make a room look larger, patterned curtains can be a bad idea for two reasons. Reason one is because drawing attention to the size of a small window will make the room appear small. The second reason is that causing a break in the pattern of the wall can also make the wall look smaller. We don't want to draw attention to the window, just accentuate it. To combat this, choose curtains that are a colour similar to your wall, or skip them altogether and use an alternative light blocking method like blinds.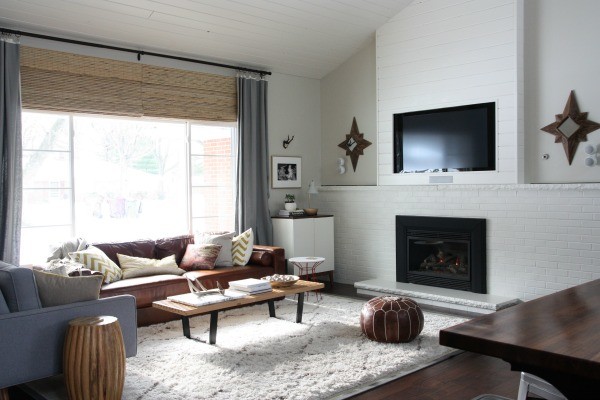 6. Use dramatic wall murals to add depth and detail
Murals are a great way to make a wall appear larger, and make it appear as if there is more 'going on' in a space than there really is. The best types of murals to use in this instance are scenic murals, murals that use repeat patterns or murals that create an optical illusion.
(Mural: 'Decorative Forest' from wallsauce.com)
7. Use large mirrors
This is probably one of the most obvious tips on the list but that is why we couldn't miss it out. A large mirror is an easy (and cheap) way to create the illusion of a bigger looking room. The reflection will instantly make the room appear bigger and, a tall piece of furniture that actually doesn't take up that much room will also makes the room appear larger.
8. Use rugs to create separate room spaces
Use rugs to create separate areas in the room. Creating separate areas in the room will give the appearance of more space.
9. Use glass
In a small room, furnishings like coffee tables and end tables can look cluttered. Glass furniture is not only on trend but will also make chunkier items appear like they take up less space. They will also reflect light.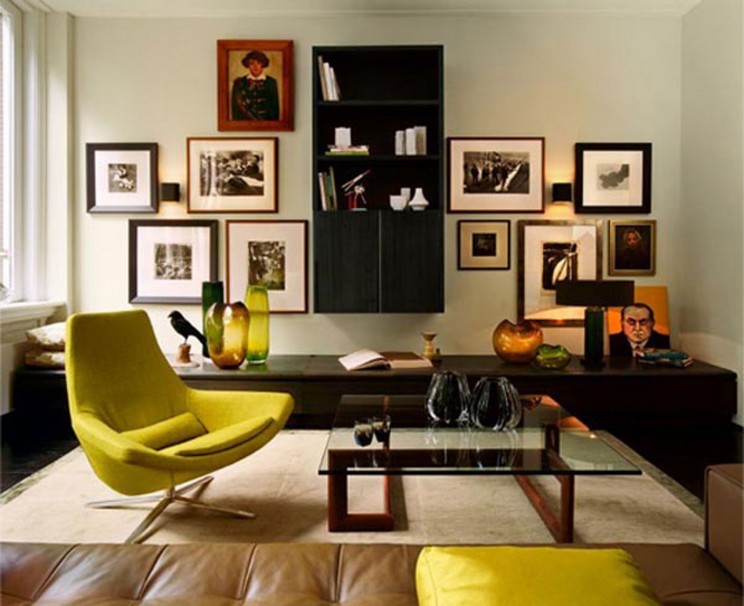 What are your top tips for making the most out of a small room?
Leave a Reply