How to design a room with a city wall mural
Posted by Tony Fairhurst
06/10/2014
City wall murals can add a really cool vibe to a room, whether it be a room in your home, or at work, your favorite city location adoring your wall can stimulate great memories of trips, and create an inspiring and creative environment. 
We thought it would be nice to share some different examples of how our customers have used wallsauce city murals to create an interesting space.
Bathrooms are usually tiled, with little or no imagery in those rooms. This customer went completely another way, using a wall mural to create an amazing effect wrapping two walls.
Holiday photographs are very personal and caputre special memories, especially when they include your family, we all have unusual shaped walls in our homes and they are often ignored when thinking about decoration and design. Here is a clever use of a family photograph taken whilst sight seeing, that was uploaded to us that we created a custom wall mural from. 
Reception and waitng areas are can be dull. This colour wash London wall mural does the trick of transforming the space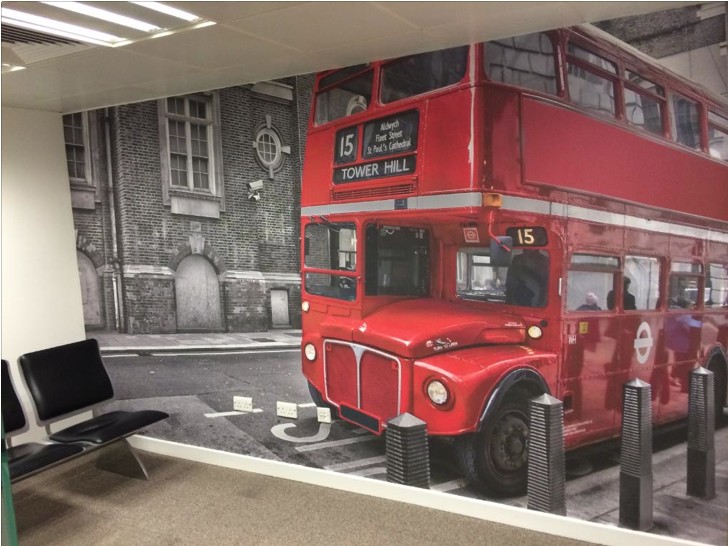 City life in your bedroom anyone? New York and Manhatten wall murals are always recognisable and powerful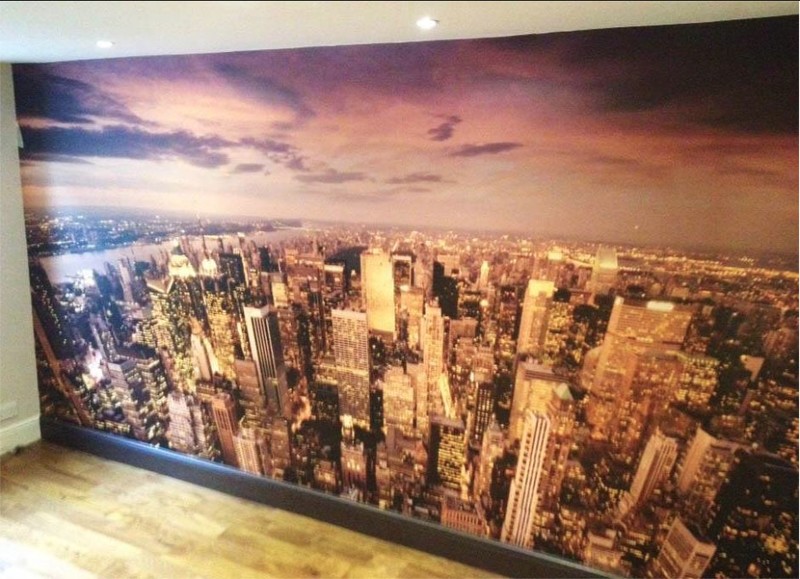 Bright lights of the city, and Brooklyn Bridge, it's up to you New York, New York!!!................ 
The are no less inspiring spaces than stairwells in office buildings, unless you do something different. The city lights at night fills this space perfectly. Having a wall mural custom made to fit your space means you get the perfect look
Custom made for you, on the best materials, Wallsauce city wallpaper murals add a zing to any space. Wondering about how we make them to your spedification, well here is how:
1. Select your Image 2. Enter your Dimensions 3. Crop the image 4. Click "View Panels" to see how many panels your mural will be made in        5. Select your prefered material and then checkout.
Leave a Reply