Hvis du ønsker å få boksrommet ditt til å se større ut eller skape illusjonen av mer plass i stuen din, er en veggmaleri som utvider øyet en fin måte å få et lite rom til å se større ut. Bildetrekk som trekker øyet utover vil skape en optisk illusjon som gjør at veggen ser ut til å strekke seg utover det punktet den faktisk gjør. Det vil fange oppmerksomheten til alle som kommer inn i hjemmet ditt og gi liv og dybde til ethvert rom.
Nedenfor har vi plukket ut våre favorittmalerier som skaper illusjonen av mer plass.
Vinkjeller
For noe som vil passe inn i din dekor, bruker dette veggkjelleren i vinkjeller vakre korridorer fylt med vintage- og luksusflasker for å skape utseendet til en vegg som når utover grensene. Det vil gjøre en flott funksjonsvegg på kjøkken, spisestue eller verdsatt fellesområde i hjemmet. Veggmaleriet vil være hjemme med nesten alle typer dekor, inkludert moderne og rustikk, og vil fungere godt i kontrast til vanlige vegger.
Veggmaleri på bilde: Vinkjeller
River Cam Walkway med sykkel
Bruk den beroligende grafikken til vann og skap et avslappende miljø med denne elv- og gangveggmaleriet. Dette veggmaleriet med en lang sti som går langs elven Cam, vil bidra til å skape en illusjon om at rommet virker uendelig og vil også skape et attraktivt fokuspunkt for rommet ditt.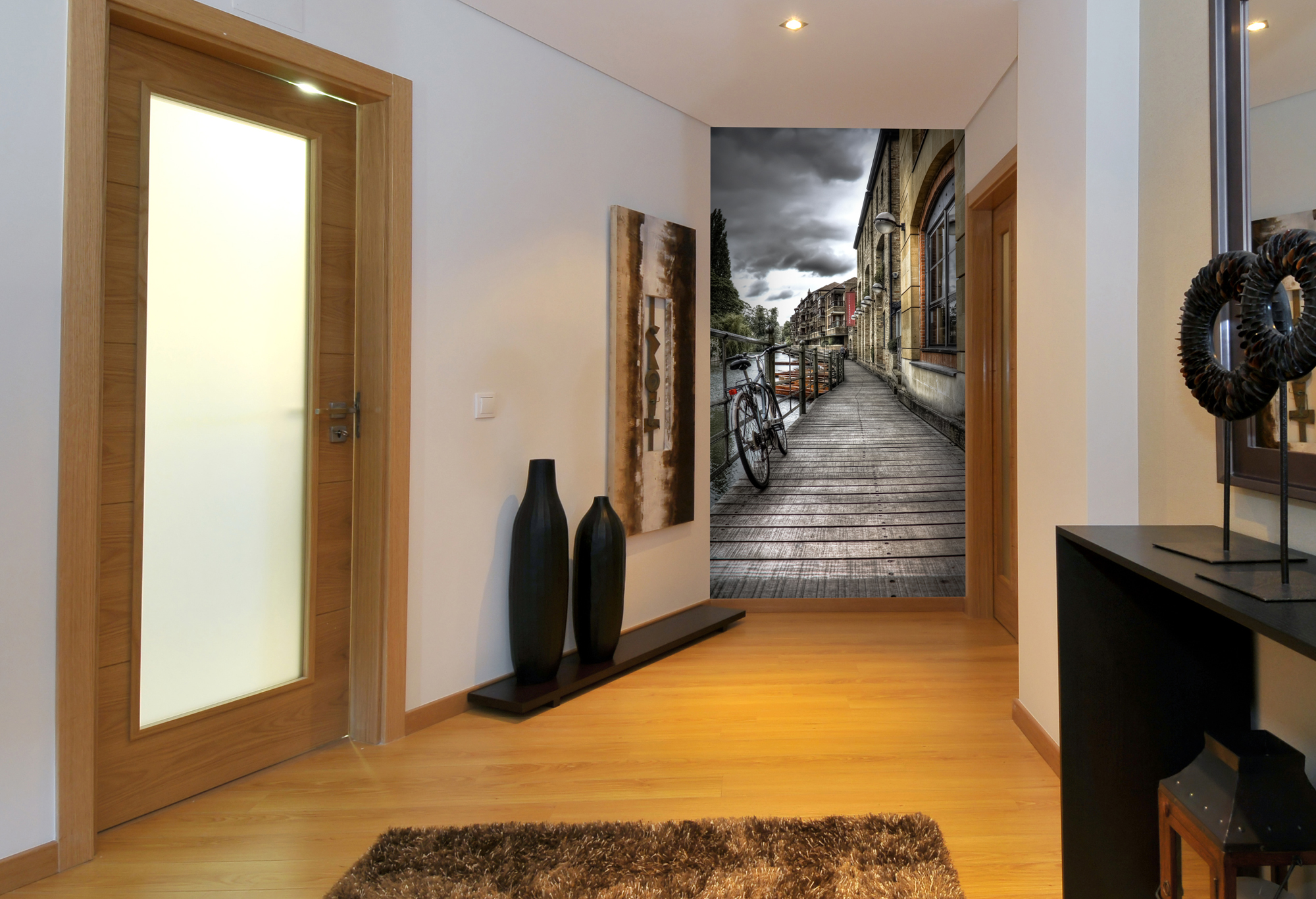 Veggmaleri på bilde: River Cam Walkway med sykkel
Tulipetrapp
Trappen som er omtalt i dette bildet, tar øynene opp uten å åpenbart gjøre det. Det kan være vanskelig å legge et feminint preg på hjemmet ditt uten å bruke flora og fauna. Dette fantastiske svart-hvitt-bildet er et flott alternativ til åpenlyst feminine trykk. Det er perfekt for alle rom i huset, inkludert soverommet, og vil legge til dybden du leter etter.
Pro tip: Brukes til å skape et parisisk utseende.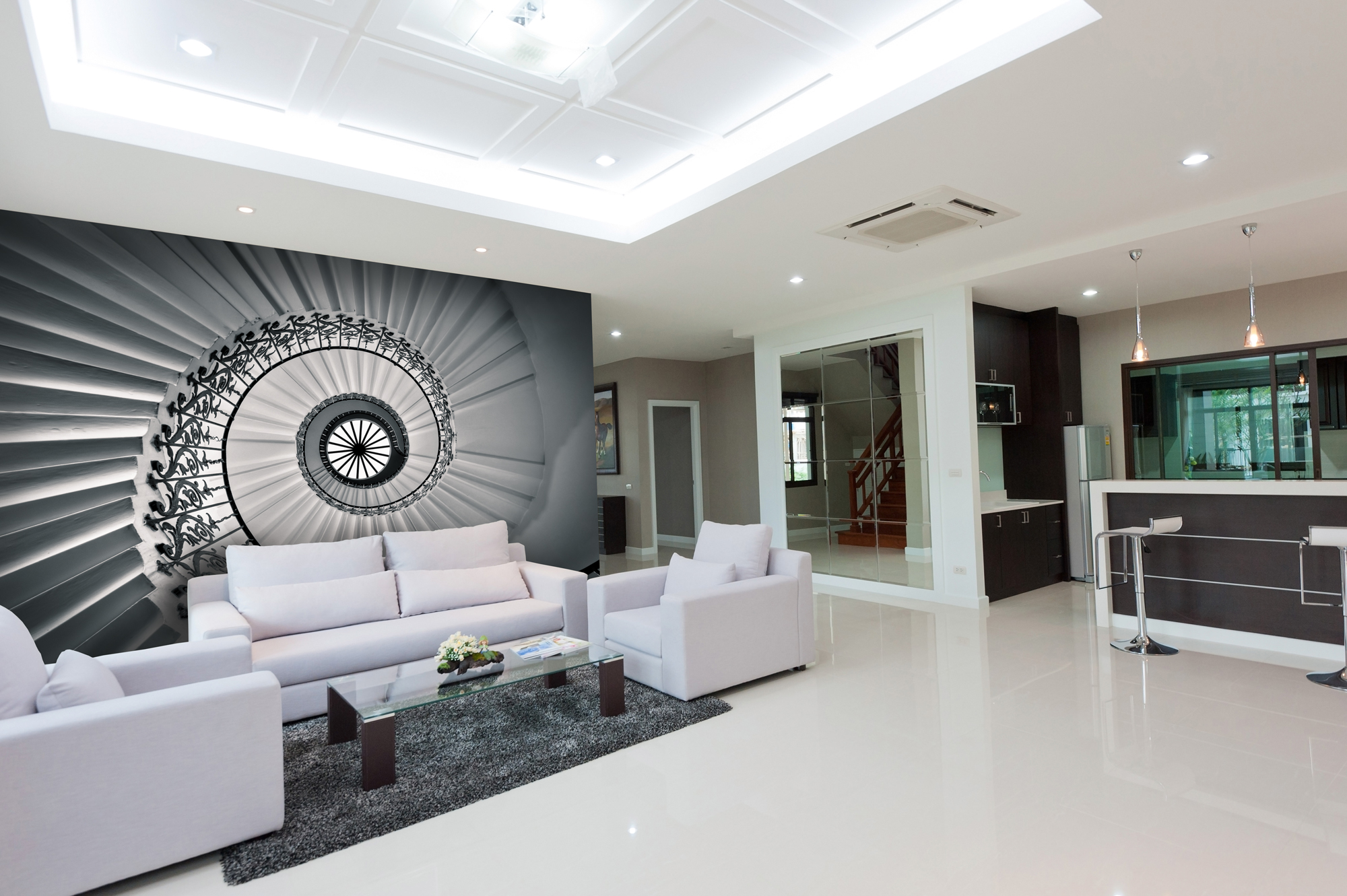 Veggmaleri på bilde: The Tulip Staircase Greenwich
Asian Garden and Pond
Dette oppløftende hagemaleriet vil skape en positiv og vakker plass i hjemmet ditt, mens du også bruker dybden på bildet for å gjøre rommet mer romslig. Bruken av grøntområder i hjemmet, sammen med de beroligende effektene av vannet i dammen, kan skape et fredelig miljø i ethvert rom. Les denne interessante artikkelen om fordelene ved å bruke grønt i hjemmet.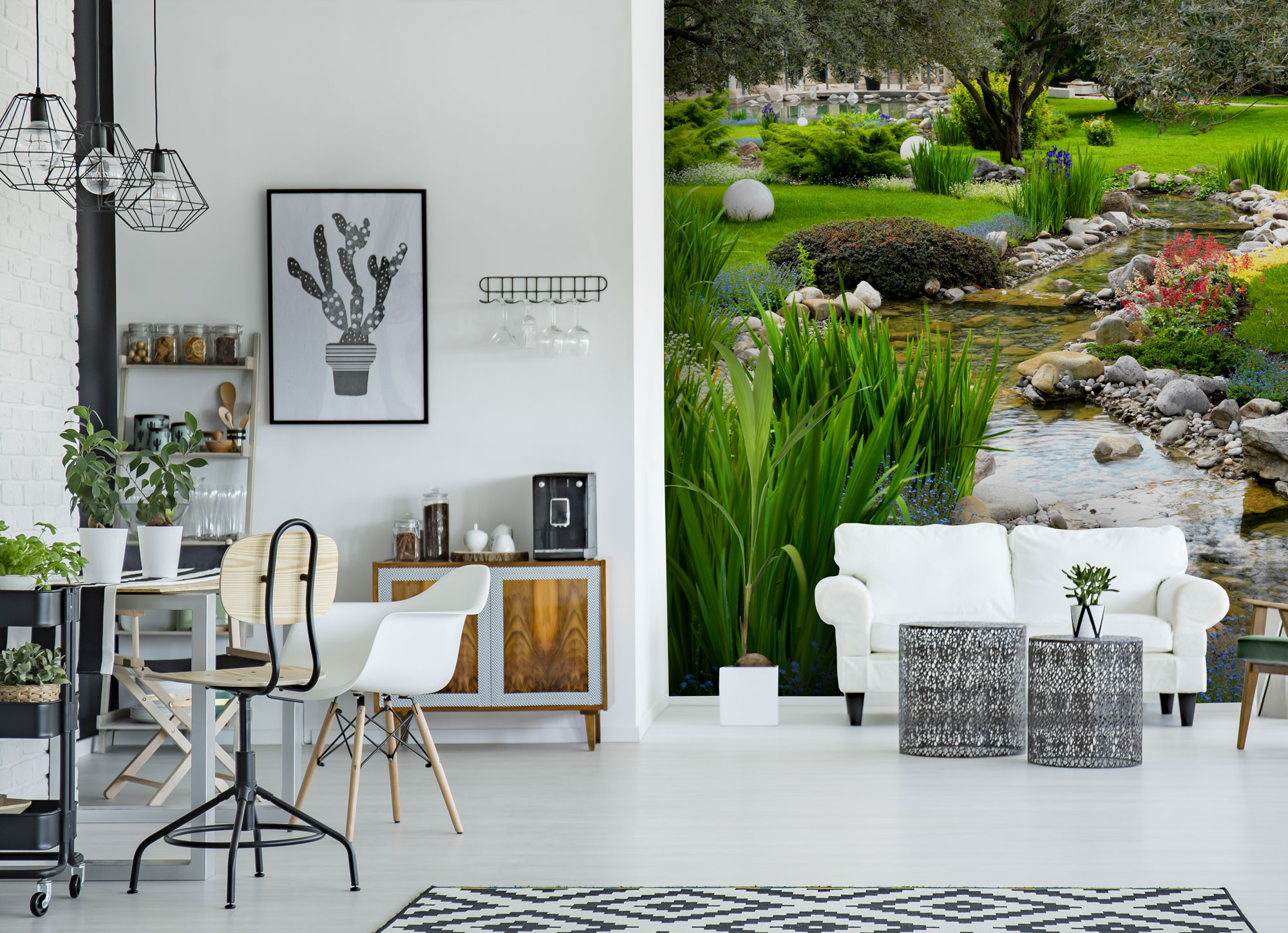 Veggmaleri på bilde: Asian Garden and Pond
tunneler
Å bruke tunnelstilbilder er en av de enkleste og sikreste brannmåtene å forlenge utseendet til et rom. Du har flere alternativer som du først kan tenke med denne stilen av bilder, og det er absolutt langt fra kjedelig! Det er mye valg og frihet i stil, for eksempel kan du velge alt fra futuristiske stiler som den nedenfor, eller fantastisk fotografering av tunnellerte gangveier og huler.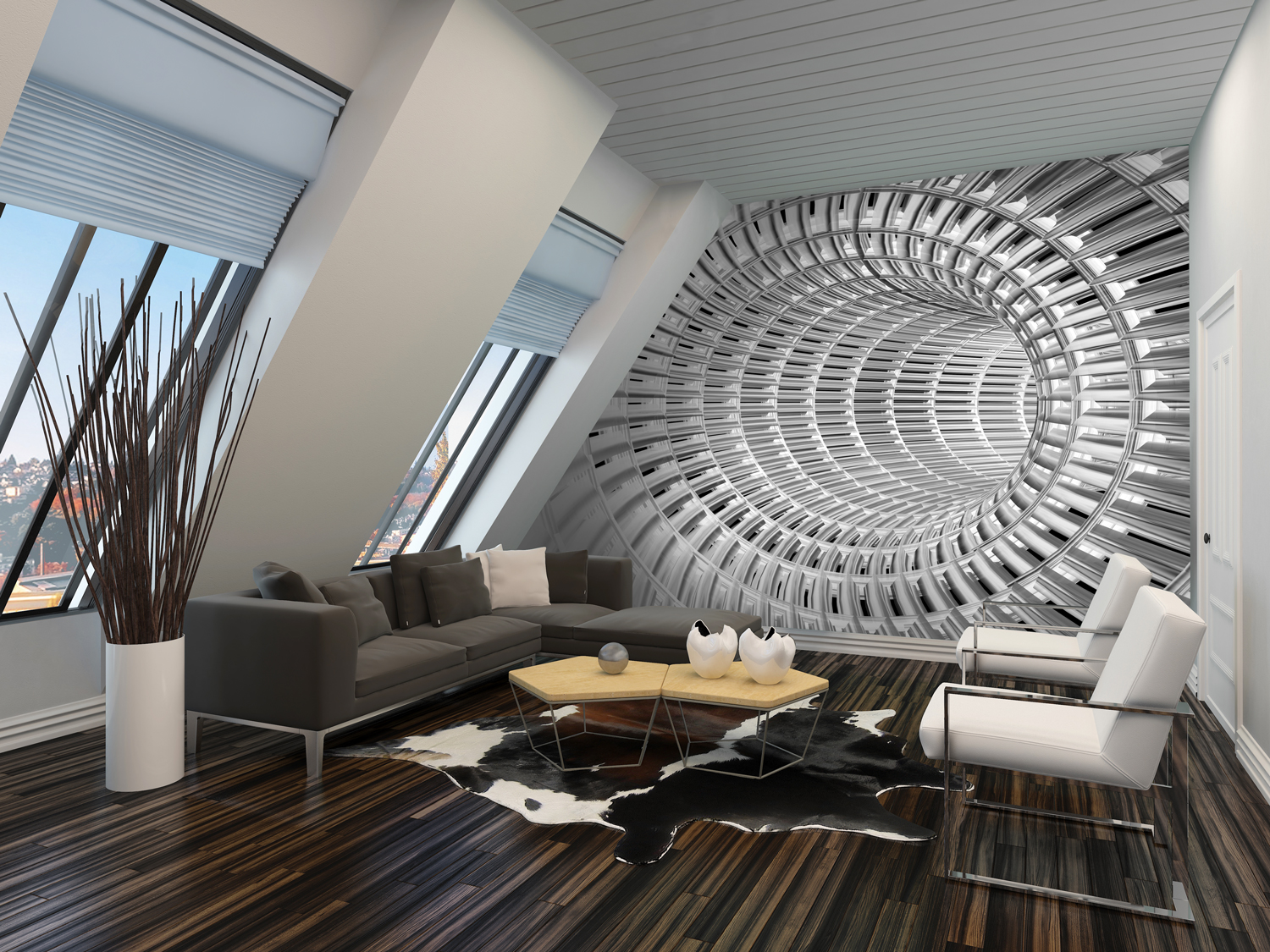 Veggmaleri på bilde: Rør
Din ekstra "plass" vil gi deg en ny leieforhold! Det kan få deg til å føle deg mer løftet, avslappet og positiv til hjemmet ditt. Forsikre deg om at du slipper inn mye lys (eller hvis dette ikke er mulig, legg til kunstig lys) og minimer rotet.
Hvis du har noen forslag, kan du legge dem til kommentarfeltet nedenfor!