Im August letzten Jahres haben wir mit großer Freude bekannt gegeben, dass die talentierte Julia Fonnereau die Gewinnerin unseres Tapetenwettbewerbs 2020 ist. Jetzt zieren ihr wunderschönes Design Dynasty Fishes and Dishes und viele weitere Motive die Wände von Menschen auf der ganzen Welt.
Beim letzten Wettbewerb konnten wir nicht glauben, wie talentiert die Designer waren, die teilgenommen haben. Aus diesem Grund mussten wir zwei der anderen Designer ebenfalls auf Wallsauce vorstellen! Vielen Dank an Nici Gabriel und Rebecca Johnstone! Um die Arbeiten all dieser talentierten Damen zu sehen, werfen Sie einen Blick auf unsere fabelhafte Designer-Tapetenkollektion.
Aufgrund des Erfolgs unserer vergangenen Wettbewerbe konnten wir nicht widerstehen, einen weiteren zu veranstalten - und das nicht einmal ein Jahr nach dem letzten! Wir freuen uns immer über frische, neue Talente, damit unsere Kunden die Wahl zwischen den einzigartigsten Wanddesigns haben! Wieder einmal haben wir uns mit dem fabelhaften Make It In Design-Team zusammengetan, das aufstrebende Designer zu "Lernen, Wachsen, Gedeihen" inspiriert. Und diese großartige Gruppe von Menschen hat eine atemberaubende Auswahl an Kunstwerken von einer Fülle von Designern zusammengestellt. Es hat uns sehr viel Spaß gemacht, die Auswahl durchzusehen, und es war nicht leicht, unsere 9 Favoriten zu bestimmen! Aber wir brauchen Ihre Hilfe! Wer sollte Ihrer Meinung nach The Next Designer Wallpaper Collection 2021 gewinnen?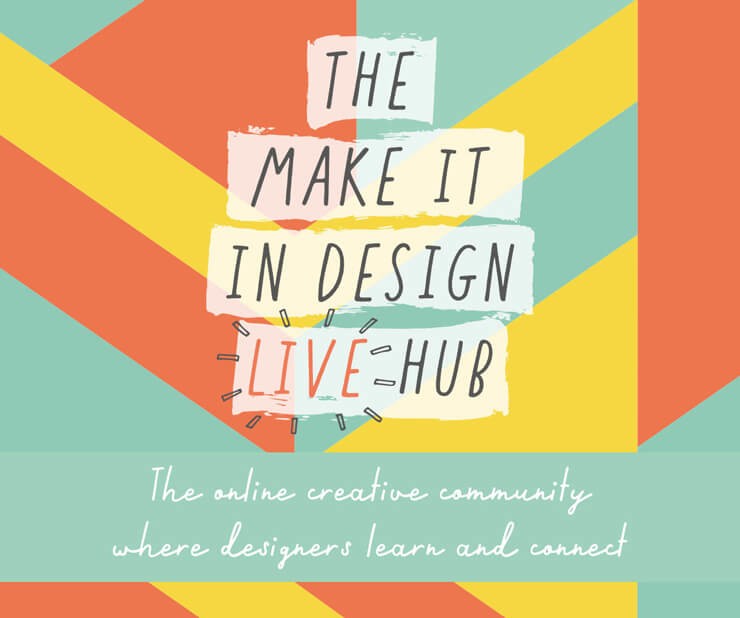 Der Auftrag: Es geht aufwärts
Wir alle wissen, wie sich die letzten 12 Monate auf unser Leben ausgewirkt haben. Deshalb wollten wir eine Reihe von Designs vorstellen, die optimistisch in die Zukunft blicken! Da immer mehr Menschen von zu Hause aus arbeiten, haben wir speziell nach Designs gefragt, die eine positive Atmosphäre in einem Heimbüro schaffen würden.
Hier sind einige der Details, nach denen wir gefragt haben:
Zwei Wandgestaltungen für ein Büro oder einen Arbeitsbereich zu Hause
Platzierungsdesigns erstellen und keine Muster wiederholen
Bereitschaft, im Falle des Zuschlags vier weitere Entwürfe vorzulegen
Diese Themen sollten im Mittelpunkt stehen: Frieden, Farbe, Positivität, Aussage, Motivation, Ruhe, Gelassenheit, Aufmunterung.
Ihre Stimme für die nächste Designer-Tapetenkollektion
Können Sie uns helfen, unseren nächsten Top-Designer auf Wallsauce.com zu finden? Dann werfen Sie einen Blick auf die unten stehenden Beiträge sowie auf einige Details über den Künstler selbst! Es war SO schwierig, die Auswahl zu treffen, aber wir sind sicher, dass wir einige Designs gefunden haben, die Ihnen gefallen werden.
Scrollen Sie nach unten, um die in die engere Wahl gekommenen Beiträge zu sehen, und stimmen Sie ab, indem Sie am Ende des Blogbeitrags einen Kommentar mit ihrem Namen abgeben.
Sally Franks
Sally Franks, die hauptsächlich als freiberufliche Grafikdesignerin tätig ist, mischt leidenschaftlich gern helle und sanfte Farben sowie einfache, flache Formen. Inspiriert von Reisen, der Natur, Musik und Kunst, entwickelt sie ihre Arbeiten teilweise durch Beobachtung und Intuition. Alle ihre Kunstwerke haben ihre Wurzeln in etwas Reellem und Greifbarem, werden aber vereinfacht und abstrakt gestaltet. Sie beschreibt ihre Arbeit als "spielerisch" und "kindlich", weil sie Spaß und Freude bereitet. Während ihrer Ausbildung zur Kunst- und Wellness-Praktikerin entwickelte sie diese Technik und lehrt nun ihre Schüler, von der Perfektion loszulassen und frei zu gestalten - wie ein Kind es tun würde.
Sally Franks erklärt mehr über ihre trendigen Wandbilder: "Beide Wandbilder wurden von Fotos inspiriert, die ich auf meinen Reisen gemacht habe, während ich durch die Straßen schlenderte und die Sehenswürdigkeiten und Geräusche aufnahm. Die Farben wurden direkt von den Fotos übernommen und die Komposition und die Formen von ihnen inspiriert. Ich betrachte sie gerne als multisensorische Werke, bei denen das, was man sieht, hört, riecht oder fühlt, durcheinander gewürfelt und auf die Leinwand übertragen wird. Ich habe diese Werke in Adobe Fresco mit einer Mischung aus Vektor- und Live-Pinseln erstellt. Ich mag das malerische Gefühl der Aquarellpinsel, aber alle Elemente könnten auch als Vektoren erstellt werden, um eine bessere Skalierung und Druckqualität zu erreichen.
Amy Onuchi
Nachdem Amy Onuchi über ein Jahrzehnt lang als Kostümbildnerin gearbeitet hatte, wollte sie sich neuen kreativen Unternehmungen zuwenden. Und seit sie das Design von Oberflächenmustern entdeckt hat, hat sie nicht mehr zurückgeblickt! Mit ihrer Leidenschaft für kräftige Farben und Muster konzentriert sich Amy auf eine breite Palette von Studiotechniken, darunter gedruckte, handgezeichnete, genähte, gemalte und collagierte! Mit all diesen atemberaubenden Fähigkeiten, gemischt mit digitalen Methoden, hat sie einige verspielte Designs geschaffen, die mit raffinierten handgezeichneten Motiven ausgeglichen sind.
Zum Thema Schaffung eines positiven Arbeitsumfelds sagte Amy: "Die Idee hinter diesen Entwürfen war eine Explosion der Freude, um den Montagsblues wegzuspülen. Farbenfrohe Geometrien, überlagert von leuchtenden Blumen und fröhlichen Kritzeleien, die den Menschen ein positives Gefühl vermitteln und sie bereit machen, den Tag in Angriff zu nehmen".
https://amyonuchi.com/abstract/
Edie Bryan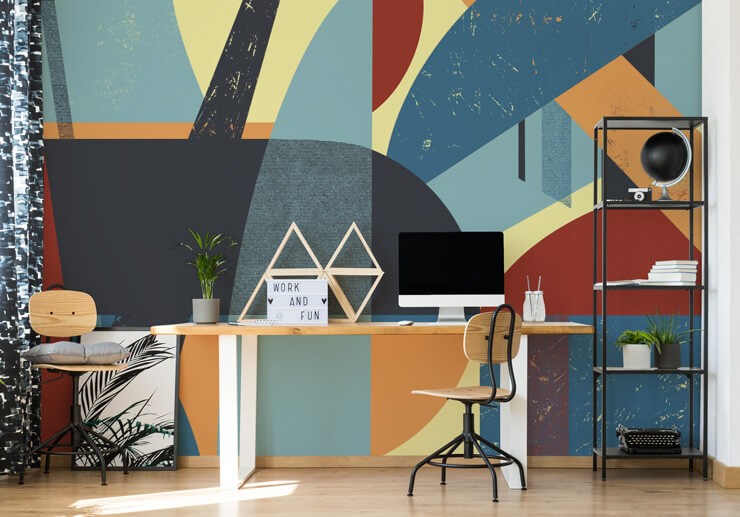 Die Entwürfe von Edie Bryan, die in Nordwales ansässig ist, passen perfekt zu den Vorgaben: Sie sind farbenfroh, mutig, aufmunternd und von der Schönheit der Natur inspiriert. Die Hauptthemen, die sie in ihrer Arbeit verfolgt, sind eine tiefe Verbindung zur Natur und Wohlbefinden.
Edie erklärt, was sie bei der Gestaltung dieser schönen Designs inspiriert hat: "Während ich mich im letzten Jahr an die Arbeit von zu Hause aus gewöhnt habe, habe ich festgestellt, dass es immer schwieriger wurde, zwischen meinem Zuhause und meiner Arbeitsumgebung zu unterscheiden. Ein Tapetenwechsel hilft mir immer, meine Stimmung zu verändern und meine Energie zu steigern. Das hat mich dazu inspiriert, eine Kollektion von Wandbildern zu entwerfen, die gegen Müdigkeit helfen und müde, abgelenkte Köpfe fokussieren.
Ich wollte das Gefühl einfangen, an einem neuen und aufregenden Ort zu sein. Man nimmt all die Unterschiede um sich herum wahr, die Landschaft, die Architektur, die Sehenswürdigkeiten und die Gerüche. Meine Entwürfe sind kühne, geometrische Abstraktionen mit auffälligen Farbpaletten, die aufmuntern, anregen und inspirieren sollen."
Julia Clayden
Als freiberufliche Musterdesignerin und Illustratorin mit einer Leidenschaft für Muster ist Julia Clayden als "The Pattern Lady" bekannt. Nach ihrem BA (Hons)-Abschluss in Mode- und Textildesign an der St Martin's School of Art entdeckte sie ihre Liebe zum grafischen Musterdesign erst später (als das Internet endlich erfunden wurde)! Nachdem sie während ihrer Zeit als Grafikdesignerin die Vorzüge des Mac kennengelernt hat, nutzt sie nun gerne Illustrator, um eine breite Palette von Produkten zu entwerfen, z. B. Wohnaccessoires, Stoffe, Wandkunst, Grußkarten und Schreibwaren. Ihre Arbeit ist inspiriert von Vintage, Volkskunst und Scandi-Stil sowie von modernem Design der Jahrhundertmitte. Sie hat eine Leidenschaft für Farbpaletten und wird nicht müde, die perfekte Kombination von Farben und Mustern zu finden, um eine Oberfläche in etwas Schönes und Fröhliches zu verwandeln.
Julia sagte: "Ich wurde dazu inspiriert, am Wallsauce-Wettbewerb teilzunehmen, da ich denke, dass wir in der heutigen Zeit alle daran glauben wollen und müssen, dass es endlich wieder aufwärts geht, und dass Wandkunst eine große Rolle bei diesem Glauben spielen kann, indem sie an unserem Arbeitsplatz oder zu Hause für einen Schub an Positivität sorgt. Ich wollte eine helle Farbpalette mit einem dunklen Hintergrund verwenden, damit das Design in scharfem Kontrast zur Geltung kommt. Diese Entwürfe sollen einen Hauch von frischer Luft mit Schwung bringen! Oh, und außerdem liebe ich Pfauen und ihre Eleganz, und die meisten Vögel, wenn ich ehrlich bin, denn sie bringen mir Ruhe.
Zinia Redo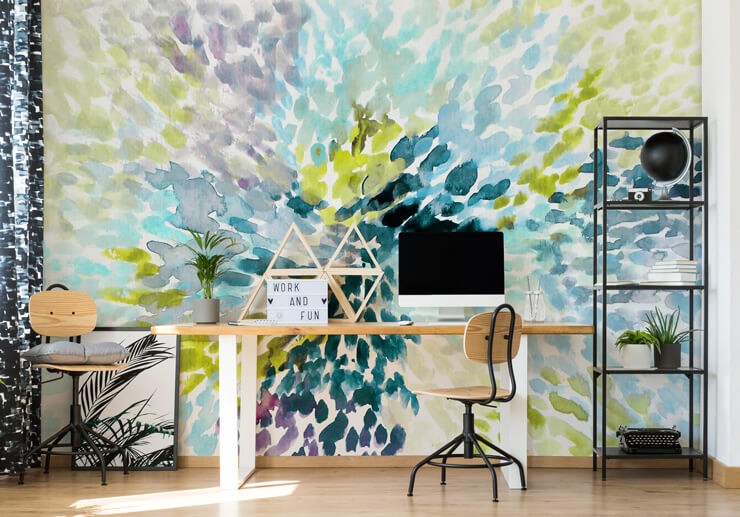 Die in Griechenland lebende Oberflächendesignerin Zinia Redo ist ein großer Fan von Farben und Rätseln, so dass kreative Problemlösungen für sie schon immer eine Selbstverständlichkeit waren, so lange sie sich erinnern kann. Ihre Arbeit besteht aus allen Arten von Medien, von digitalen Vektordesigns bis hin zu lockeren Aquarellen. Und weil sie schon immer an den Weihnachtsmann und das Unmögliche geglaubt hat, haben alle ihre Entwürfe einen unschuldigen, verträumten und märchenhaften Aspekt.
Zinia gibt uns mehr Informationen über ihre wunderschönen Aquarellmotive: "Die Designs dieser Kollektion sind von der Schönheit und Gelassenheit der Natur inspiriert. Mit dem Fokus auf Farbe und Form versuchen die Designs in dieser Kollektion, die gleichen Gefühle der Ruhe und Stille auszulösen, die wir erleben, wenn wir draußen die schöne Natur genießen. Durch die Verwendung von Aquarellfarben entstehen weiche, aber unerwartete Formen, die an die verschwommene Version erinnern, die man sieht, wenn man die Augen zusammenkneift, während man einen Sonnenuntergang betrachtet, die Augen im Wasser öffnet oder sich in einer Wiese herumwirbelt."
Justinah Kay
Die in Polen geborene Justinah Kay hat seither in verschiedenen Ländern gelebt und betrachtet sich selbst als Weltbürgerin, was in ihren wunderschönen, abstrakten Entwürfen deutlich wird. Ihre farbenfrohen Arbeiten sind von der Schönheit der Natur, aktuellen Trends und vor allem vom Reisen inspiriert. Sie malt ihre Werke sorgfältig von Hand mit Aquarellfarben und kombiniert dies mit ihrem Talent für digitale Kunst. Sie ist eine lustige Dame, die für ihre Leidenschaft für Kunst und Design, ihre Besessenheit für Chai-Tee und ihre Liebe für Spielzeugpudel bekannt ist!
Justinah erklärt den Hintergrund ihrer atemberaubenden Wandbilder für das heimische Büro: "Reiseliebhaber kennen den Kampf inmitten der Abriegelung und diese Wandbilder wurden speziell für sie geschaffen. Paris, London, Moskau, Barcelona und einige andere Städte mit ihren charakteristischen Wahrzeichen sind hier, um sie an die Orte zu erinnern, die es wert sind, besucht zu werden, sobald wir wieder reisen dürfen."
Rita Patel
Als Mixed-Media-Künstlerin und Designerin von Oberflächenmustern lässt sich Rita Patel von Methoden, Mustern und Materialien inspirieren. Sie ist eine Baumeisterin, bei der die Materialien, mit denen sie arbeitet, zur Kunst werden. Ihr kreativer Prozess schöpft aus ihrer persönlichen Erfahrung mit Schönheit und deren enger Verbindung mit Kreativität und Wohlbefinden. Rita widmete sich ganz ihrer Arbeit, als sie vor 14 Jahren nach Michigan, USA, zog, um mehr Zeit und einen größeren Atelierraum zu haben. Sie ist bestrebt, ihre Arbeiten an Orten auszustellen, an denen die Menschen durch Schönheit eingeladen werden, Positivität zu erfahren. In ihrer Arbeit stellt sie die Frage: "Was wäre, wenn wir die Welt durch das Erleben von Schönheit verändern könnten?"
Rita sagte: "Ich habe mich für Farben und Formen entschieden, um eine Stimmung zu erzeugen, die Hoffnung, Ruhe, Frieden und Weite beinhaltet. Die Pandemie hat bei vielen von uns ein Gefühl der Begrenzung hervorgerufen, und das Gefühl, eingeschlossen zu sein, ist weder hoffnungsvoll noch inspirierend. In der Natur zu sein, hat die Kraft zu heilen, und wenn wir drinnen sind, können selbst abstrakte Landschaften ein Gefühl von Raum und Möglichkeit hervorrufen. Ich hoffte, vielschichtige, wellenförmige und einfache Bilder zu schaffen, die die Menschen an Orte und Erfahrungen in der Natur erinnern, die sie von der Komplexität des Alltags befreien. Die entspannende Qualität dieser Wandbilder soll eine Atempause in Form von geistigem Freiraum bieten, der zu einem ruhigen und kreativen Zustand führt. Ich hoffe, dass ich die gesamte Sammlung durch die Erkundung verschiedener Landschaften (Berge und Meer mit Sonnenaufgang und Sonnenuntergang) mit anderen teilen kann.
Sarah Fowlis
Die im Vereinigten Königreich lebende Oberflächendesignerin Sarah Fowlis stammt ursprünglich aus Südafrika, wo sie vor ihrer Reise Textildesign studierte. Sie hat schon immer bunte Dinge und die Natur geliebt, was sich in ihren hellen und fröhlichen Designs widerspiegelt. Ihr Ziel ist es, die Tage der Menschen mit ihrer Arbeit zu verschönern!
Sarah erklärte uns die Motivation für ihre Entwürfe im Wettbewerb: "Die Inspiration für diese Entwürfe ist mein Garten, da ich im letzten Jahr viel mehr Zeit darin verbracht habe. Ich habe eine helle und positive Farbpalette verwendet, und wenn man nicht immer eine Vase mit Blumen im Haus haben kann, warum sollte man sie nicht jeden Tag an der Wand haben?"
Michelle Freer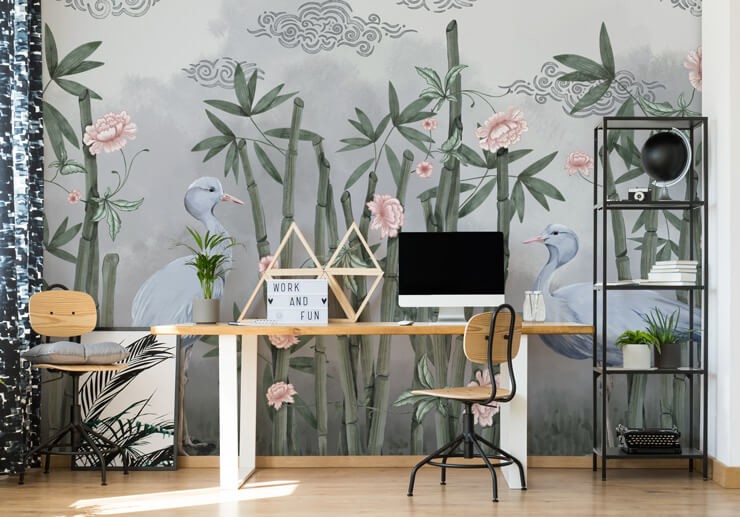 Die aus Australien stammende Designerin und Illustratorin Michelle Freer lebt und arbeitet heute in Großbritannien. Sie begann ihre Karriere in den Bereichen Grafikdesign, Illustration und multidisziplinäre Designpraxis und hat sich nun in die Welt des Designs von Oberflächenmustern begeben. Sie hat sich auf botanische Tapeten spezialisiert, die sie in aufwändiger Handarbeit gezeichnet und gemalt hat. Als leidenschaftliche Schöpferin einzigartiger, kunstvoller und illustrativer Designs feiert Michelle mit ihrer Arbeit vor allem die Natur und unsere Verbindung zu ihr.
Michelle erklärt den Hintergrund dieser beiden wunderschönen Designs: "Ich liebe es, botanische Designs zu entwerfen, und eines davon basiert auf meiner Liebe zur einheimischen australischen Flora. Das Design enthält handgezeichnete Banksia- und Grevillea-Blüten mit leuchtenden Korallenrosatönen im Gegensatz zu den weichen und gedämpften Tönen des silbrigen Laubes und der Samenkapseln. Um eine baumkronenähnliche Szene zu schaffen, habe ich einige nistende rosafarbene Haubenkakadus hinzugefügt. Ich wollte ein Design schaffen, das sowohl positiv und aufmunternd als auch beruhigend genug für einen Arbeitsbereich zu Hause ist.
Der andere Entwurf wurde durch einen kürzlichen Ausflug in ein Naturschutzgebiet inspiriert, wo meine Fantasie durch eine Begegnung mit einem bezaubernden blauen Kranich angeregt wurde. Ich wollte ihn sofort in diesem nebligen Bambushabitat zeichnen. Mit diesem Entwurf wollte ich ein Wandbild im Chinoiserie-Stil schaffen, mit einer ruhigen und beruhigenden Aquarellszene aus Bambus, und ich habe auch einige stilisierte orientalische Blumen- und Wolkenelemente eingebaut."
Welchen Künstler würden Sie gerne in unserer atemberaubenden Designer-Kollektion bei Wallsauce sehen? Lassen Sie es uns bis Sonntag, den 18. April 2021 um 23.59 Uhr GMT wissen, indem Sie unten einen Kommentar mit dem Namen Ihres Lieblingsdesigners hinterlassen.
Bitte beachten Sie, dass nur eine Stimme pro Person gezählt wird und es etwa 24 Stunden dauern kann, bis Ihr Kommentar angezeigt wird - keine Sorge, wir werden ihn erhalten haben! Vergessen Sie nicht, das Kästchen anzukreuzen und sich für unseren Newsletter anzumelden, damit Sie als Erster vom Gewinner erfahren!