When starting any new career, it's a daunting task. You're completely alien to its ins and outs and just need to grab on to some tips so you can get started on steady feet. And beginning a career in interior design is not an exception. Although this profession is highly creative, fun and progressive, it is extremely competitive. So benefitting from some top expert advice from real-life designers is truly priceless...
That's what we have in store for you. Below are the top 10 questions regularly asked by up-and-coming interior designers – all answered by the experts themselves. So, if you want to know how to become an interior designer, you've landed on the right page…
1. What courses or qualifications do I need to become an interior designer?
You don't actually need any qualifications to become an interior designer. Aarti Popat, of Aarti Popat Interior Design, is a self-employed designer who is a lecturer at a prestigious Chelsea based design school. She explains that there are two ways of getting into the profession.
"You can either study interior design at a college, university or even online or you can qualify through experience by working on projects or a company as an intern and building your portfolio by working on multiple projects to build it up.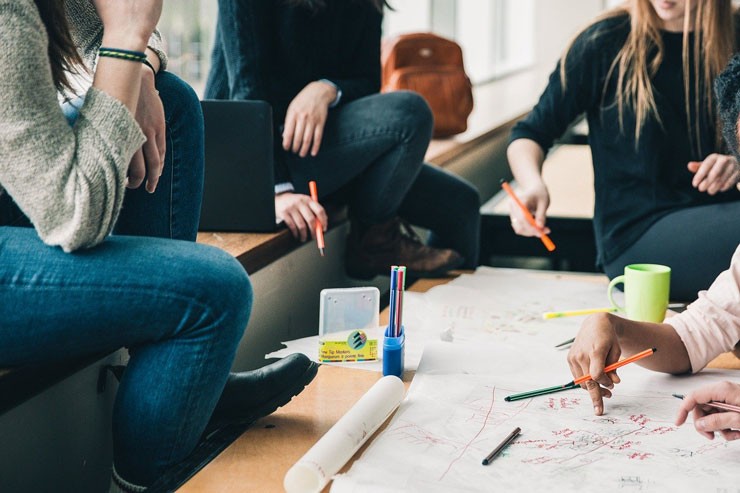 If you decide to study a course to help you along with the strategies you need, then I urge you to be as creative and out there as you can in your course project submissions - it is THE BEST place to explore conceptual strategies and really refine what kind of designer you want to be - some projects will have client parameters and restrictions but there will be a fair few that are designed to get you thinking outside of the box. So, GO BIG with your conceptual ideas and don't be afraid of doing so."
There are all sorts of ways that you can get into this industry. Beverly Webman of Beverly Webman Home Design has been in the business for over 20 years and actually became an interior designer on a "dare".
"My business was Art Consulting and custom framing. My client said to me, "If you can make my artwork look this great… you can re-decorate my home!" I took the dare. Then I bought furniture for his offices…then his home in Palm Springs, then his friends started to call me for work. That was 22 years ago and I am still going strong."
2. What experiences do you need to become an interior designer?
Like most careers, the experience is key. Whether it gives you the personal insight to see if this is the profession for you, gives you skills that make you stand out or helps you to build those all-important connections, experience is everything.
Shayla Copas is an experienced designer who owns Shayla Copas Interiors. She stresses the importance of experience to see if you would fit into an interior designer role.
"I would recommend shadowing a designer in your area to get a feel of what the day-to-day is like if you are considering a career switch. On the job, training is very important in this industry. I think everyone should shadow or work in an interior design firm before they decide to make it their main profession. This applies to those straight out of high school that plan to study design in college, as well as those that are looking for a new career path."
Megan Thompson founded Spark Interiors in 2013 and caters to her Colorado clients. She believes that real-world experience in the form of an internship is a great option for building skills in this profession.
"One of the best ways to tell if this career is right for you is through real-world experience. Internships may not be exactly how you want to spend your time, but they can give you invaluable experience and insights into your future career. An interior design internship can help you build important skills, cultivate meaningful relationships and learn how the interior design industry works. It's a good way to get your foot in the door and gain some valuable knowledge that will help you throughout your career."
If you don't have time for an internship but have an entire holiday period free, why not put that time to good use? Interior designer, Rosie McDonnell from Rowen Homes, explains how she made the most of her summer holidays.
"I did a placement at an interior design studio in my summer break whilst I was still at University. This gave me insight into the industry and an opportunity to see the design process first-hand. Any hands-on experience in the industry is so valuable."
Katie Diaz is an interior designer and owner of Swankyden.com. She makes a valid point about the other types of skills that are so important to be a successful interior designer.
"Interior design is not all about choosing the right furniture, fabrics, or color palette. There are other factors required to become an interior designer. You need to have a wide variety of skills to become successful at it. That's why it's vital to learn design history, ergonomics, building codes, spatial concepts, and the list goes on."
3. How long does it take to get a position as an interior designer?
Depending on how quickly you get an interior designer position all lays on the skills and experiences you have gained as well as the quality of your portfolio. Many start their careers working for other interior designers and then move on to start their own company. But the time it takes to get there varies from person to person. Sometimes, luck can favour you as well…
"I was lucky to get my first job before graduating when an Interior Design agency came to look around our degree show and was hiring at the time!" – Rosie McDonnell
4. How do I build a portfolio?
If you have already researched how to become an interior designer, you will know that "the portfolio" is the be-all and end-all. It represents everything you stand for as a designer and is your ticket to winning that amazing job. There are a number of key points that you really need to consider when creating your portfolio.
"It's great to have a wide variety of work - whether it be university/college projects, projects you completed from professional work experience and designs you may have done in your own time. In terms of the portfolio itself, it's about choosing the very best of your work that will wow the employer. For me, it's best to keep the pages neat and concise, with not too much-crammed information on one page. Be selective of the work you include. Try to organise projects so that they tell the narrative and show your design process. Make sure you showcase all your skills including creative and technical." – Rosie McDonnell
5. What do I need a good eye for to become an interior designer?
Of course, we know that any interior designer needs a good eye for style and design. But what else?
"A good eye for your surroundings to gain inspiration. Look for inspiration wherever you can, from magazines and tv shows to internet phenomena and family get-togethers, inspiration is all around you! Keep an open mind throughout the day and always keep your design eye peeled for unique sources of inspiration." – Megan Thompson
"Colour, detail, spatial layout and a knack for visualising how a scheme will pull together." – Rosie McDonnell
6. Is it hard to become an interior designer?
Like many jobs, getting started out on a new career can feel like mission impossible. But with persistence, talent, good connections and invaluable experience, you will set yourself on good stead for achieving your goals.
Anything is possible, even if you feel like you've not taken the easiest career path!
"It's not easy, but if you have creative flair, you work hard, you are passionate and you never stop learning and improving, you are bound to succeed!" – Rosie McDonnell
7. How can I stand out from other up-and-coming interior designers?
It's always good to make yourself stand out when it comes to your career (in a good way). It is said that making yourself stand out in an interview by wearing a bright colour will make you last longer in the recruiters' memories! Whether that is a myth or actually true, we'll never know. But improving your skills and experience will automatically give you an advantage over others. After all, the proof is in the pudding…
"In our industry, vendor connections and professional relationships are integral to your daily operations. If you truly want to become a successful interior designer, you need to get out there and build those connections! Spend some time talking and meeting with other interior designers to gain new information and learn about valuable tools of the trade. Find ways to introduce yourself to local suppliers, furniture manufacturers and even local contractors and subcontractors. It will take some time to build your network of connections, but those relationships will prove to be your strongest resources throughout your career." – Megan Thompson
"Don't do the obvious, seek new knowledge and follow a range of different interior designers so that you are broadening your insight into different design styles. Brand yourself. Build a strong portfolio, CV and even a website that reflect your style. Create an online presence on social media such as creating a design Instagram page or blog where you can share your inspiration, personal work and cool content that people can follow and engage with." – Rosie McDonnell
"I highly encourage people to find their niche and claim it! For example, you could be a colour expert or I have chosen to be a luxury designer. Think about what you enjoy and where you excel and then focus on branding yourself in that niche. - Shayla Copa
I think the industry has become even more competitive these days. And for this reason, it's important to keep on learning and acquiring knowledge. Trends come and go and new styles are always being introduced. So if you want to show your staying power, you always have to be on top of things." - Kate Diaz
8. Should I move to the city to become a successful interior designer?
Often breaking out of a rural area or a small town can do wonders for anyone's career prospects. Rosie McDonnell tells us how moving to the city can offer more opportunities but it isn't necessary.
"I think there is more job opportunity in a main city for designers, especially if you are just breaking into the industry. Most of the commercial work will be closer to cities too although not always. However, moving may not be preferable for many people so it is always possible to commute and a lot of residential interior designers aren't city-based as clients will be based everywhere!" – Rosie McDonnell
9. What are the worst steps to take if I want to become an interior designer?
Sometimes being told what we should be doing can become more confusing than the simple facts of what we should NOT be doing. Here are a few tips on what you need to avoid…
"Not taking risks - remember to be brave and trust your instincts. The best interior designers are willing to take some risks. You should try to avoid making design mistakes during your client's project, but you should still try to be brave about your design decisions. Remember: the best works of art come from the most courageous artists." – Megan Thompson
"Not seeking relevant experience and not reaching out to people who are in the interior design industry is a bad decision. It's important to be tenacious and to keep trying even if you feel you are not getting anywhere with getting a job or work experience. Also, be aware of what is happening in the industry, follow magazines, blogs and designers to stay inspired." – Rosie McDonnell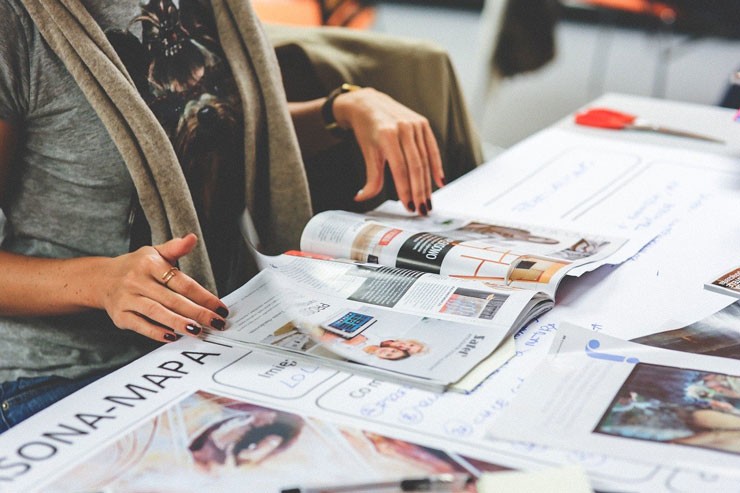 10. What type of equipment do I need as an interior designer?
Like many professions, you can't just rely on yourself to get the jobs done: you need a few tools here and there to help you on your way!
"Handy tools we always need are a tape measure, sketchbooks, fine liner pens (a variety of thicknesses,) ruler, specialist marker pens to render drawings with and notebooks to jot down ideas when they come to you! It's also important to get to know some of the design software too as all agencies will use them! Some software can be very pricey though, so if you want to have a go at 3D modelling, have a go on SketchUp as there is a free version you can use if you don' t want to purchase!" – Rosie McDonnell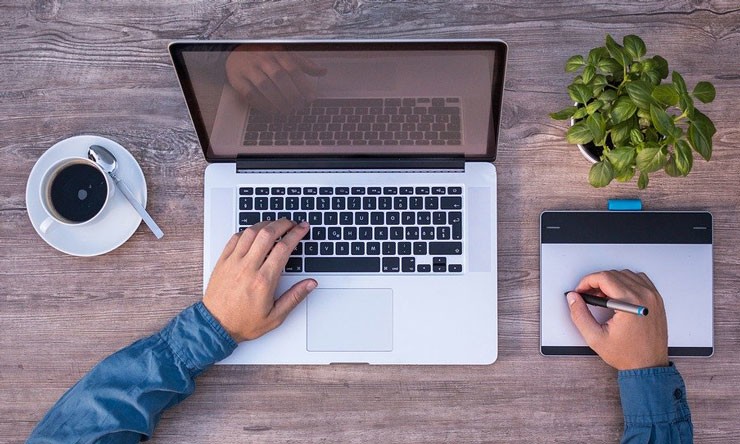 Now that you've read our answers on how to become an interior designer, do you feel ready to grab the bull by the horns and commence your career in design? Leave us a comment below if you have any questions or read our stylish trends blog with tips from celebrity interior designer, Mark Cutler.