If you're in the UK right now, summer just seems like forever away. If you're in Australia, I'm sure you don't want it to end! Keeping summer spirits up through the dull winter months can be challenging, particularly if you're a keen gardener.  Inspired by an image sent to us by one of our customers who has installed one of our garden murals into her back room, here's how you too can bring the outdoors in.
Photo by Karen - Mural via our 'Extended Range'
Ways to Extend Your Garden Indoors
What we learnt from customer Karen's photo, was how clever her choice of garden mural was and where in her home it had been hung. Murals with paths and walkways are always great for extending the space and luring in the eye. Positioning it next to her external French doors with the path's direction towards her garden has not only brought the outdoors into her home, it's extended her garden from indoors.
Kitchens are great places for creating this illusion and bringing the outdoors in. Generally located at the back of the home, kitchens come before the garden making them a great room for a garden mural that will extend the garden indoors.
Here's an interesting article on more ways to bring nature inside your home.
Garden Murals for the Gardener
For the keen gardener, a garden mural will remind them of summer every day of the year! Add this passion to the internal walls in any room of the home with a made-to-measure garden mural.  There's also something quite relaxing about them, so they can make a great feature wall in the bedroom!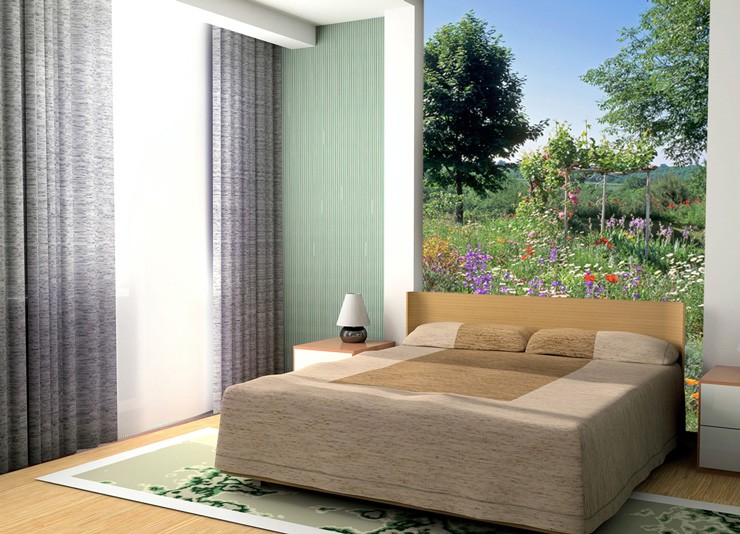 Living rooms are another fond favourite to install a stunning garden mural. Alongside traditional English gardens, we have images of beautiful Japanese gardens, Marrakech gardens, stunning Asian ponds and beautiful cherry blossom wallpapers.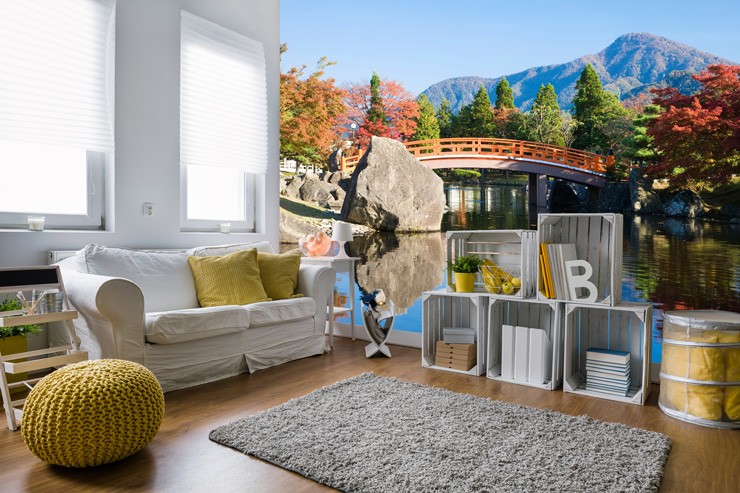 Visit our main website to find your perfect garden mural. Feel free to comment below with suggestions and notes of your favourite murals.