Creating a themed bedroom for your child will not only leave them grinning from ear to ear, but will also provide them with a creative personal environment that will help them to learn through play as they grow. Check out these top suggestions of easy ways to create a themed bedroom for your child on a budget.
Lego Paese delle Meraviglie
Quasi tutti gli adulti hanno un bel ricordo di quando giocavano con i lego da bambini, è uno dei giocattoli più stimolanti e creativi da avere. Aiutateli a prosperare con uno spazio personale colorato, pieno di arredi a tema lego. Scatole per giocattoli e contenitori, lampade, biancheria da letto, cuscini e se vi sentite creativi questo articolo che ti dice come fare i pomelli delle porte lego lascerà il tuo bambino che salta di gioia!
Ispirazione
Product Ideas
Tavolo Lego da Argo
Lego Storage Brick da Molto
Murale effetto Lego from Wallsauce
Una camera da letto astronomica (Ottimo anche per i bambini più grandi!)
L'astronomia è un argomento affascinante con cui circondare ogni giorno il vostro bambino e i colori tipicamente associati allo spazio, sia tranquillizzanti che emozionanti. Questo tipo di look può essere adattato ai bambini più piccoli o più grandi, in quanto molti degli accessori appropriati sono senza età e possono essere realizzati facilmente anche con un budget limitato. Scegliete una combinazione di colori di tonalità nere e scure di blu e viola con accessori e dettagli bianchi. Utilizzate lampade a tema spaziale, luci, biancheria da letto e rivestimenti murali per creare il tema.
Inspiration
Image and mural from Wallsauce
Product Ideas
Moonlight da Debenhams
Space Print Bedding da Bluezoo
Sistema Solare Murale a Parete da Wallsauce
Picnic dell'orsacchiotto
If you want to feed your child's thriving imagination, inspire play with a teddy bear's picnic themed room. The look is easy to create with a picnic scene backdrop and a rug on the floor.
Ispirazione
Immagine da Pinterest
Idee di prodotto
Tappeto orso from Dunelm
Baule di stoccaggio from The Basket Company
Enchanted Forest Wall Mural da Wallsauce
A Fairytale Kingdom
When creating a kingdom fit for your little princess, colour is key. Use pinks, purples and even gold and silver to create the basics of the look and finish the room off with large or small princess themed accessories - depending on your budget. Large 'princess' furnishings such as wardrobes, dressing tables and desks are easy to find on the high street at a reasonable price, as well as smaller accessories like cushions.
Inspiration
Immagine e murale di Wallsauce
Product Ideas
Letto Principessa Disney da Molto
Portagioielli Princess from John Lewis
Cinderella Carriage Wall Mural from Wallsauce
Cars and Bikes
Utilizzare i rossi primari, i blu e il grigio asfalto per impostare la combinazione di colori per una camera da letto a tema automobilistico. Terminate il look con qualche auto o bicicletta e arredi a tema stradale, e se c'è abbastanza spazio, lasciate un'area di gioco per il meccanico in erba / pilota di auto da corsa per giocare con i loro veicoli preferiti!
Ispirazione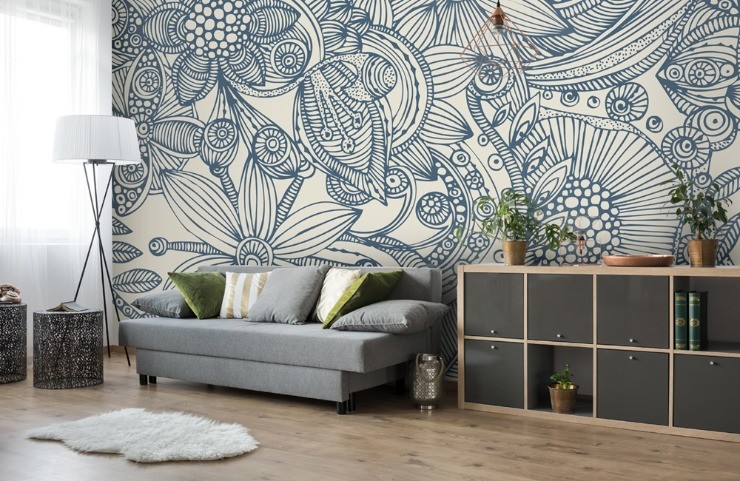 Image and mural from Wallsauce
Idee di prodotto
Disney Cars cuscino da Toys R Us
Road Carpet da Carpetright
Tempo di gara auto muro murale da Wallsauce
Camera da letto dinosauro
Transforming their bedroom into a jurassic world is the ultimate way to feed the imagination of a little one who has fallen in love with the dinosaur craze. Use earthy greens and browns and artwork of their favourite dinosaurs to create the look.
Inspiration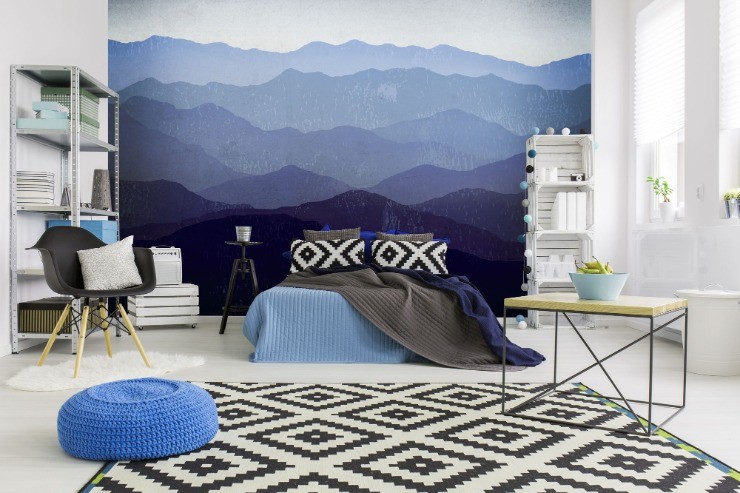 Immagine e murale di Wallsauce
Product Ideas
Dylan the Dinosaur Bedding from Debenhams
Luce a LED per dinosauri da Non sulla strada principale
Murale del muro dei dinosauri from Wallsauce
Calcio Crazy
Se il piccolo è pazzo per il calcio, creare una camera da letto che gli piacerà è semplice. Per ottenere questo look con un budget, usate un buon mix di accessori di base per impostare il tema. Avrete bisogno solo di pochi elementi per creare il look, poiché i colori e le stampe associate al calcio sono molto sinonimo di questo sport e trasformeranno immediatamente la stanza in un paese delle meraviglie del calcio.
Ispirazione
Immagine da Pinterest 
Product Ideas
Football Rug from Argos
Striker Duvet Set da Dunelm
Football Goalkeeper da Wallsauce