We take a look at the best pattern wallpaper for your home this year.
Pattern wallpaper comes in many varieties and can be used for many different decor purposes for your home. Whether you are looking to create a particular style, follow a specific trend or just simply add some beauty and impact to your home, you'll find that pattern wallpaper is usually a great choice. Below we take a look at some papier peint à motifs styles ranging from timeless designs that will wow all of your guests, to patterns that will help you to achieve the latest trends.
Motifs floraux
Les motifs floraux ont connu une renaissance au cours des dernières années. On est passé d'un motif associé à un décor terne et dépassé à l'émergence de motifs romantiques qui rehaussent le décor et le mettent réellement au goût du jour. Cette année, les imprimés et les motifs audacieux et dramatiques constituent une tendance de premier plan pour les tissus d'ameublement, les imprimés, les murs et tout ce qui se trouve entre les deux.
Fond d'écran à motifs géométriques
Geometric patterns have made it into the big leagues this year, being featured in home style magazines everywhere. There are many different styles of geometric pattern, each of which will work with different styles of decor; making it the perfect way to bring your decor on trend.    
Beautiful Butterflies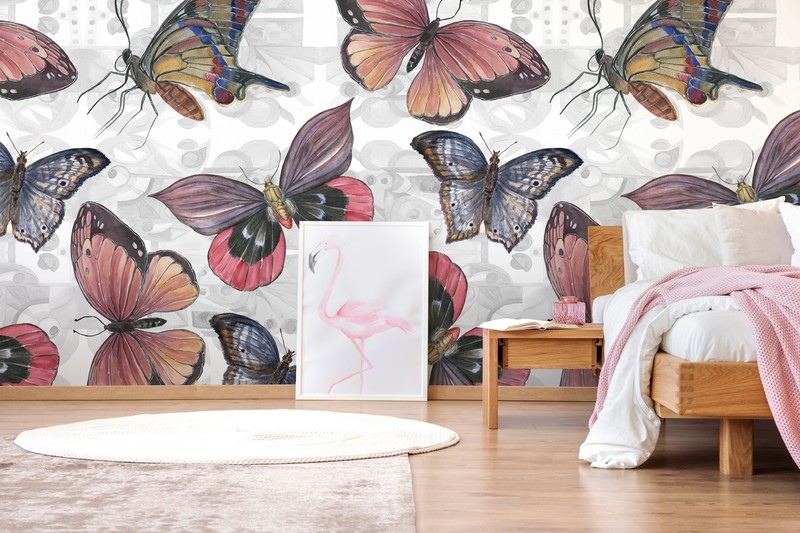 Tendance et parfait pour les chambres familiales et les espaces personnels, le papier peint à motif de papillon peut instantanément donner vie et élégance à n'importe quelle pièce. Le motif papillon apportera la touche délicate et élégante que vous recherchez, ce qui en fait une excellente alternative au papier peint à motifs floraux. Grâce à un choix de couleurs et de styles, vous pourrez également trouver une couleur de motif papillon qui s'harmonise parfaitement avec la couleur de votre décor.
Brick Pattern Wallpaper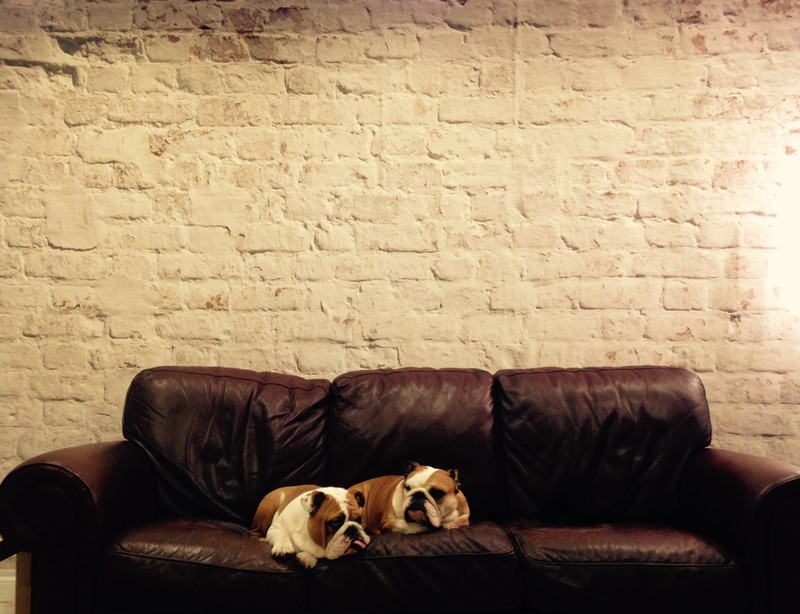 Are you looking for a pattern wallpaper that has a bit of a cool factor? Nail the industrial trend in one move with a brick pattern wallpaper. These pattern wallpapers will create the look of a very on trend exposed brick feature wall in your home. Choose from raw brick, distressed brick walls, painted brick (a great choice for creating a look that crosses Scandinavian with 'industrial') and more.  Image sent in by customerJayne.
Watercolour Pattern Wallpaper
Are you looking for a pattern wallpaper that has a bit of a cool factor? Nail the industrial trend in one move with a brick pattern wallpaper. These pattern wallpapers will create the look of a very on trend exposed brick feature wall in your home. Choose from raw brick, distressed brick walls, painted brick (a great choice for creating a look that crosses Scandinavian with 'industrial') and more. If you're looking for another faux wall style pattern
If you'd like some advice choosing a pattern wallpaper, ou tout autre style ; vous pouvez nous contacter, ou laisser un commentaire dans la section commentaires, ci-dessous