Creating a themed bedroom for your child will not only leave them grinning from ear to ear, but will also provide them with a creative personal environment that will help them to learn through play as they grow. Check out these top suggestions of easy ways to create a themed bedroom for your child on a budget.
Lego Wonderland
Almost every adult has fond memories of playing with lego as a child, it is one of the most inspiring and creative toys to have. Help them to thrive with a colourful personal space, filled with lego themed furnishings. Lego toy and storage boxes, lamps, bedding, cushions and if you're feeling creative this article that tells you how to make lego door knobs will leave your child jumping for joy!
Inspiration
Product Ideas
Tabla de Lego from Argos
Lego Storage Brick de Muy
Lego Effect Wall Mural from Wallsauce
An Astronomical bedroom (Great for older children too!)
Astronomy is a fascinating subject to surround your child with every day and the colours typically associated with space both calming and exciting. This kind of look can be adapted for younger or older children, as many of the appropriate accessories are ageless and can also be achieved easily on a tight budget. Choose a colour scheme of black and dark shades of blues and purples with white accessories and details. Use space themed lamps, lights, bedding and wall coverings to create the theme.
Inspiration
Imagen y mural de Wallsauce
Ideas de productos
Moonlight from Debenhams
Impresión espacial Ropa de cama by Bluezoo
Solar System Wall Mural de Wallsauce
Teddy Bear's Picnic
Si quiere alimentar la próspera imaginación de su hijo, inspire el juego con la habitación temática de picnic de un osito de peluche. El aspecto es fácil de crear con un fondo de escena de picnic y una alfombra en el suelo.
Inspiración
Image from Pinterest
Product Ideas
Alfombra de oso de Dunelm
Tronco de almacenamiento from The Basket Company
Enchanted Forest Wall Mural de Wallsauce
Un reino de cuento de hadas
When creating a kingdom fit for your little princess, colour is key. Use pinks, purples and even gold and silver to create the basics of the look and finish the room off with large or small princess themed accessories - depending on your budget. Large 'princess' furnishings such as wardrobes, dressing tables and desks are easy to find on the high street at a reasonable price, as well as smaller accessories like cushions.
Inspiración
Imagen y mural de Wallsauce
Ideas de productos
Disney Princess Bed from Very
Caja de joyas de la princesa de John Lewis
Mural de la Pared del Cenicienta from Wallsauce
Cars and Bikes
Usar los rojos, azules y grises del asfalto primarios para establecer el esquema de color de un dormitorio temático de coches. Termina el aspecto con unos pocos muebles temáticos de coche o bicicleta y carretera, y si hay suficiente espacio; ¡deja un área de juego para que el mecánico o el piloto de carreras en ciernes jueguen con sus vehículos favoritos!
Inspiración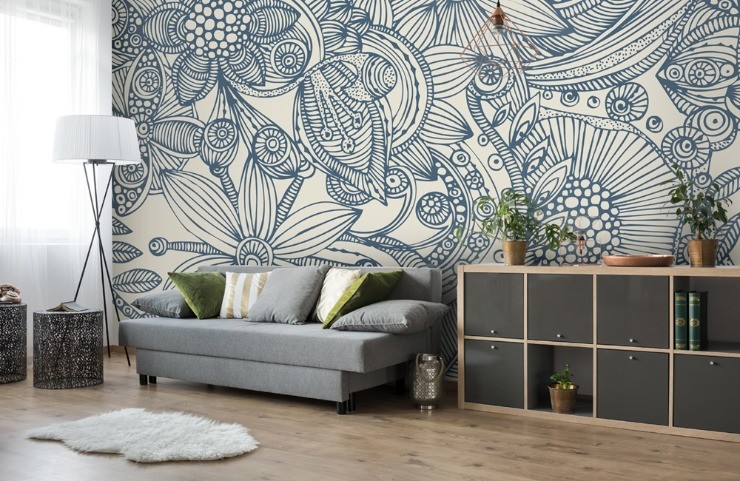 Image and mural from Wallsauce
Ideas de productos
Disney Cars cushion de Toys R Us
Road Carpet de Carpetright
Mural del muro del coche del tiempo de la carrera de Wallsauce
Dinosaur Bedroom
Transforming their bedroom into a jurassic world is the ultimate way to feed the imagination of a little one who has fallen in love with the dinosaur craze. Use earthy greens and browns and artwork of their favourite dinosaurs to create the look.
Inspiración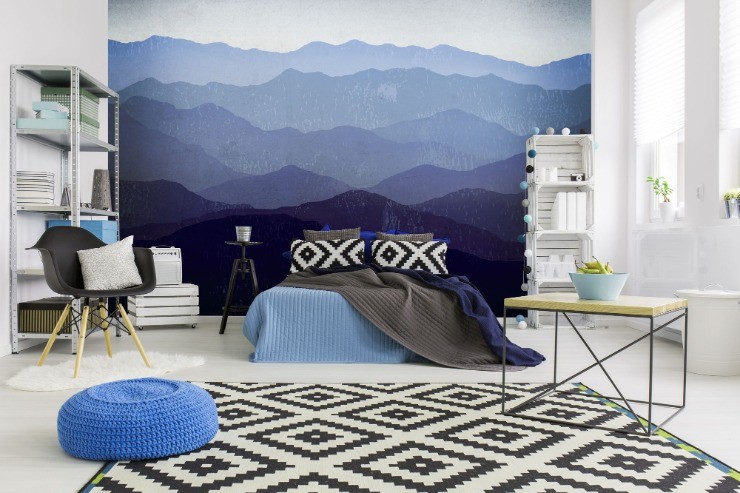 Imagen y mural de Wallsauce
Ideas de productos
Dylan the Dinosaur Bedding from Debenhams
Luz LED de dinosaurio from No en la calle principal
Dinosaur Wall Mural de Wallsauce
Football Crazy
Si tu pequeño está loco por el fútbol, crear un dormitorio que les guste es simple. Para lograr este aspecto con un presupuesto, usa una buena mezcla de accesorios básicos para establecer el tema. Sólo necesitarás unos pocos elementos para crear el look, ya que los colores y los estampados asociados al fútbol son muy sinónimos de este deporte y transformarán instantáneamente la habitación en un país de las maravillas del fútbol.
Inspiración
Imagen de Pinterest 
Ideas de productos
Alfombra de fútbol de Argos
Conjunto de edredón Striker de Dunelm
Portero de fútbol de Wallsauce