We've picked out six of the biggest trends for 2017 that are easy to introduce to your existing decor.
Exposed brick and terracotta
For 2017, exposed brick and terracotta are the new white. Following on from 2016's popular industrial and scandi trends; these mature tones add depth to an ongoing trend that is set to stay around for a while!  
Image sent in from our customer via Instagram.
Butterflies: anywhere, any way
Throughout 2016 one of the major prints in interiors was tropical leaves. In 2017 it's butterflies. Two simple ways to introduce this trend into your home are with wallpapers and canvas' or soft furnishings.
Navy
Long time an enemy to the fashionista (except from during Christmas time) navy is set to be one of the major colour trends for 2017. If you're interested in the colours of 2017 check out this article we did about the Pantone of 2017. http://www.wallsauce.com/customer-service/blog/colour-of-2017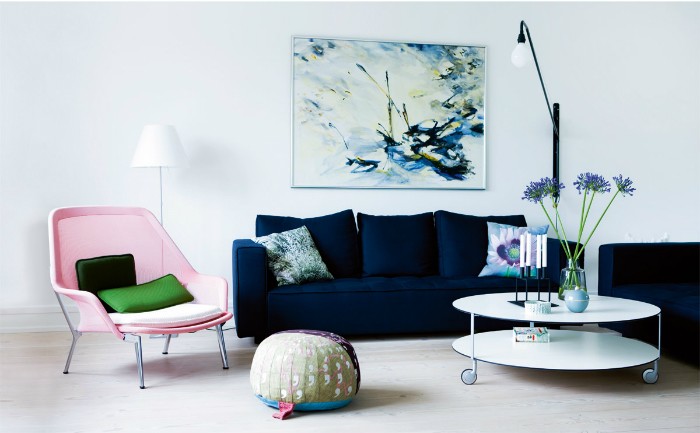 Cork
Cork and faux wood are to 2017, what marble was to 2016. Moving on from the rich materials and colours we saw in 2016 like marble and rose gold, we'll see a lot more rustic faux wood materials instead.
Image from Pinterest.
Dark metals, clouds and space
Jewel tone colours is another one of 2017's must have looks. Think of colours inspired by clouds and the night.
Galaxy mural available from Wallsauce.
Maps
Although they are always a popular feature in the home, in 2017 maps that stray from the norm will be centre stage. Think abstract maps and vintage designs.
Image of map wall mural.