Wouldn't it be great if you could have the view of your favourite city from the comfort of your home? Well, we have the next best thing… atemberaubende Skyline-Tapeten! Capturing some of the world's most impressive cityscapes, our range of skyline wallpapers has something for everyone.
Imagine waking up to the bright blue harbour in Auckland or hosting a dinner party overlooking Dublin at dusk, wherever your favourite city may be, bring it home. Featuring 22 of your favourite cities worldwide, there will be a wallpaper mural for you.  
Fototapete 'Midtown Manhattan Sunset'
Whether you'd like to bring a sunrise to your bedroom or a vibrant night scene to your dining room, not only do we have a variety of cities available, we also have imagery taken from around the clock.  In this post, we'll be exposing our most loved skyline wallpapers zusammen mit der Frage, wie Sie sie in Ihrem Haus einsetzen können 
Skyline bei Nacht Hintergrundbilder
Vom heruntergekommenen Manhattan bis zum Blick auf Canary Wharf von Greenwich aus - nächtliche Skyline-Tapeten gehören zu den beliebtesten Stilen. Diese dunklen und doch farbenfrohen Skylines eignen sich besonders für Schlafzimmerwände und fangen die aktivsten Städte ein.
'Manhattan Skyline at Night' wall mural
One of our favourite nighttime skyline wallpapers is this New York wallpaper die das umgebende Manhattan in Szene setzen. Da so viele Farben im Spiel sind, ist es einfach, sie mit Accessoires zu dekorieren. Entweder Sie gehen minimalistisch mit weißer Bettwäsche und schlichten Möbeln vor, um die Skyline in den Mittelpunkt zu rücken, oder Sie bringen besondere Farben mit leuchtenden Kissen und Accessoires zur Geltung.
Cities in Daylight Wallpapers
Stunning night time skyline wallpapers with sparkling lights don't always work for every room in your home. For living rooms and kitchens, where you spend most of your time during the day, opt for something that advocates fresh air.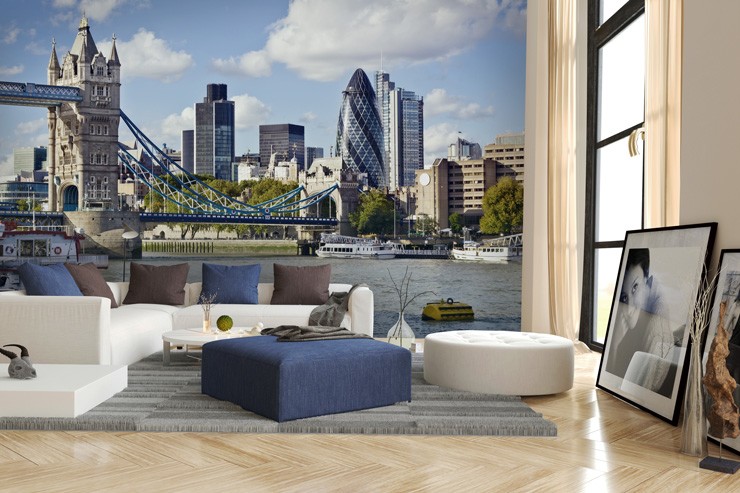 'River Thames' mural wallpaper
Bright blue skies with calm clouds framing your favourite city in one beautiful photograph, makes a great wallpaper for any living space.
Schaffen Sie eine Atmosphäre mit einer Skyline-Tapete
Not only does our collection host beautiful daytime and evening skyline wallpapers, it also has digitally enhanced photographs that will cause a stir in your atmosphere. Ideal for fast-paced environments like meeting rooms or to create that 'wow-factor' in reception areas, opt for a dramatic skyline.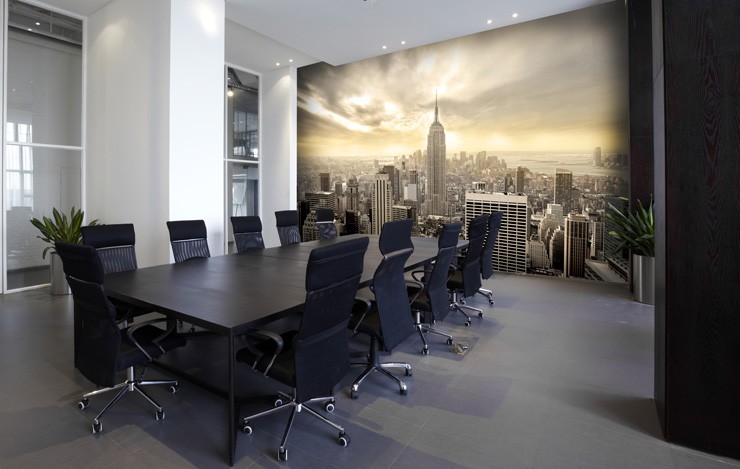 'Manhattan' mural wallpaper
No matter what room you're looking to take to your favourite city, there's a skyline mural for you. Browse our full range of breathtaking skyline wallpapers and choose your favourite city! We'd love to hear about your favourite city wallpaper mural in the comments box below.