Salon and Spa Wall Murals
Create the perfect ambience for your salon or spa with made to measure wall murals from Wallsauce.com
Our ranges include a wide range of beautiful, calm and stylish designs that will complement your interior and create a relaxing, comfortable environment for all your customers. From beautiful sunsets and sunlit woodland to calming water and green leaf imagery, there's a wide choice in our photo wallpaper categories. If you're looking for something more unique, try our designer or fine art selections. 
Help and advice: If you have your own imagery or would like to talk to one of our experienced designers about what may work best for you, please get in touch. 
Enquire today about murals for your salon or spa!
Examples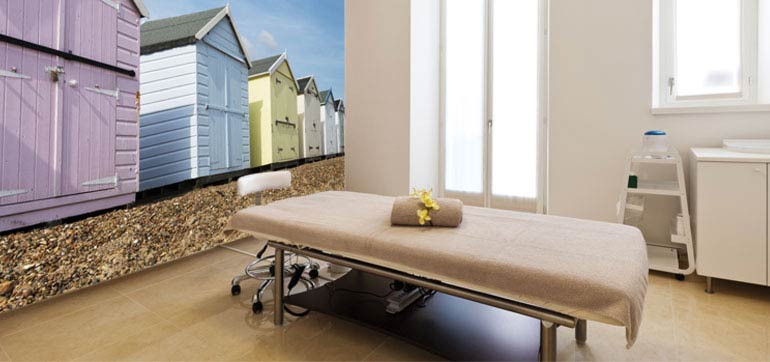 More Information! 
For more details and prices contact us today using our online enquiry form or call our team on Tel 01772 284110