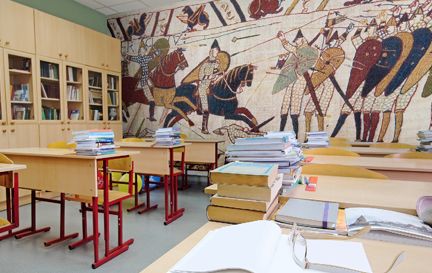 School Murals
Wall Mural Wallpaper
Inspire creativity and learning in your students with a bright and educational wall mural. Handpicked especially for young minds, choose from a wide range of wall murals covering a variety of subjects.
Great for classrooms, corridors and dining rooms, all of our murals are made-to-measure and printed onto a range of premium wallpapers to help refresh your school and inspire young adults.
All Photo Wallpaper
Art and Design
Design Technology
English
Geography
History
ICT and Computing
Maths
Modern Foreign Languages
Music
Natural History Museum
Performing Arts
Physical Education
Primary
Religious Education
Science
We think you are visiting
from the US.
Click on the button below to continue
TAKE ME TO THE US SITE
X