Retro Wallpaper for 60s and 70s Home Decor
Posted by Paula Counsell
06/03/2017
If you're looking to create a 1960s or 1970s themed home, a retro wallpaper mural will really help to shape the look of your decor. With the right wallpaper, you will only need to include a few more retro home accessories to complete your look! Below we've listed five of our favourite retro wallpaper murals to help create your retro theme.
1.
These pop art wallpaper murals are a great way to bring in a vibrant retro theme to your home. From bright word art to retro romance, you'll find plenty of retro wallpaper inspired by the pop art era in this collection.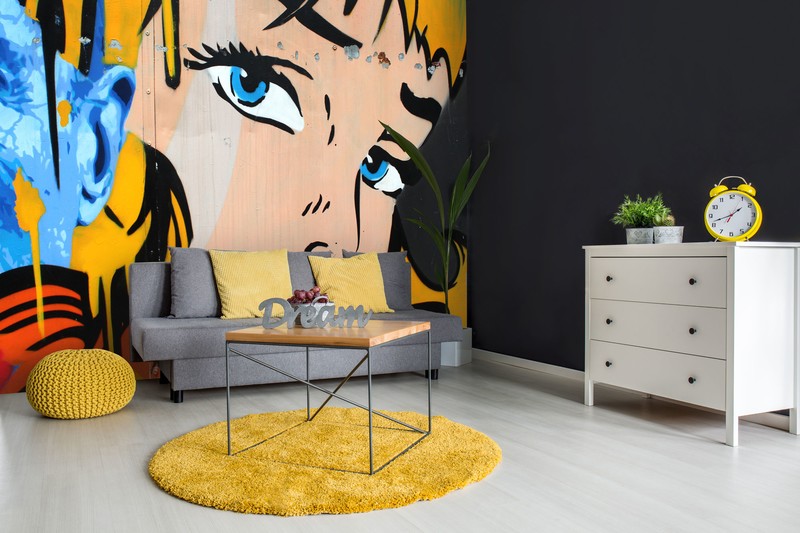 2.
Take your home back to the days of peace and love with a VW Campervan wallpaper mural. Choose from campervan photography, illustrations and paintings, black and white images and more!
Shop Campervan Wallpaper here.
3.
Create an unmistakable, striking retro vibe with these retro wallpapers from our Greg Mably designer collection. They feature bright colours, bold patterns and ooze retro allover.
Shop Greg Mably Collection here.
4.
What better way to bring in a retro theme than by celebrating the stars of the era? Choose from some of the greatest Hollywood stars to hang as wallpaper in your home.
Shop Hollywood Retro Wallpaper here.
5.
This range of abstract pattern retro wallpaper is the ultimate way to bring a retro, yet stylish look to your home. Choose from repeat patterns, geometric shapes and even optical illusions.
Shop Abstract Pattern Wallpaper here.
Leave a Reply