Care Home Decor Ideas
Posted by Andrew Gerraty
20/02/2015
Custom-made wallpaper provides excellent opportunities for care homes to introduce visual imagery that can benefit residents suffering from Dementia and Alzheimer's.
With an increasing focus on the development of care home environments and the provision of activities for dementia sufferers, more and more care providers have been looking at what can be achieved with care home wall murals amongst a range of options.
The types of wall murals that have been popular, vary widely depending on the objectives of the car homes and the locations in which the murals have been used. 
Old Historical Photos Triggering Memory
As highlighted in the BBC's article on the subject, old photography can have real benefits in triggering memory and reminicensces amongst sufferes of dementia. A number of care homes have requested murals using historical imagery that depict their local towns from bygone eras including examples such as ships in the Port of Southampton or the London Docklands in the 1950's, old London routemaster buses, inner city post war streets and residents or lakeland scenes from the 1950's and 1960's, amongst others. 
Recreating Familiar Environments for Comfort & Stimulaton
Many carers report that demetia sufferers take comfort in completing everyday tasks that feel familiar and some care homes have even re-created replica shops containing familar objects from past generations. Baylham Care Centre in Ipswich did just that, building replica shops as reported in the Daily Mail article 'Shopping in Memory Lane'. In the Netherlands, this example has also been widely reported - view Dementia Village. They are not the only one to do this and others have created similar experiences. Wallsauce has in the past year started creating interior wallpaper decor tfor care homes that don't have ther resoources or room for more complex recreations and which also achieve some of the same effects using village shop fronts but can design and recreate almost any old shop facade or environment on request. 
Local Landscapes & Scenes
With the growth in good quality digital imagery, it's now easier than ever to re-create local landscape scenes as wallpaper. Parks and Gardens, Old Town Halls, Railway Stations and Harbours and much more. As long as the digital images can be found, wallpaper depicting these scenes that have a high relevance to residents can be created. For help and advice on creating wallpaper with local scenes, simply contact wallsauce.com. 
Wallpaper Mural Options
Over the past 2 years, Wallsauce.com has been creating and supplying wallpaper murals for a number of residential care homes around the UK.
Our murals include:
Beautiful Landscapes & Woodlands
Flora & Fauna
Historic Image Murals
Custom Made Environments (e.g. Village Shop Fronts)
Fine Art
plus
a wide range of other subjects which can be viewed on our care home murals page.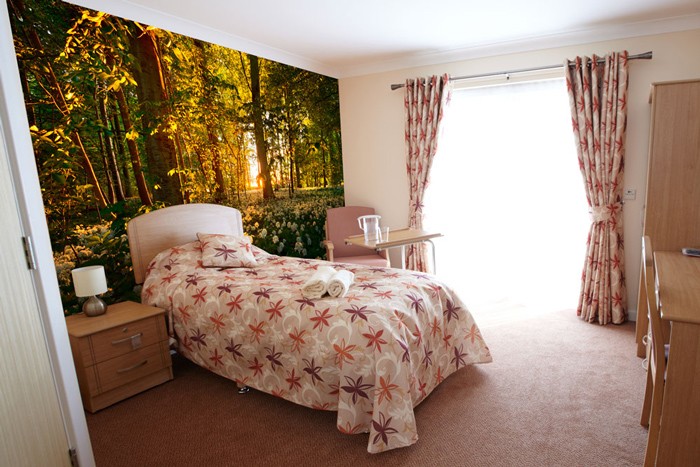 More information!
Get more details on the process and pricing of murals with our online enquiry form or speak to one of our friendly team seven days a week on 01772 284110.
To return to wallsauce.com homepage, click here
Leave a Reply