Below we have listed some of the best-selling wall murals of all time. Why are these murals so great? They're classic, stand the test of time and can add impact to virtually any room. As a bonus, at the bottom we have added some hidden gems that we also thought you might like.
Union Jack on Old Brick - Brick Wallpaper
Are you looking for something modern with a touch of vintage? This brick wallpaper is perfect. It matches well with modern decor, infusing your home with the positivity of blue. As you can see in the image above, it also works beautifully with colour.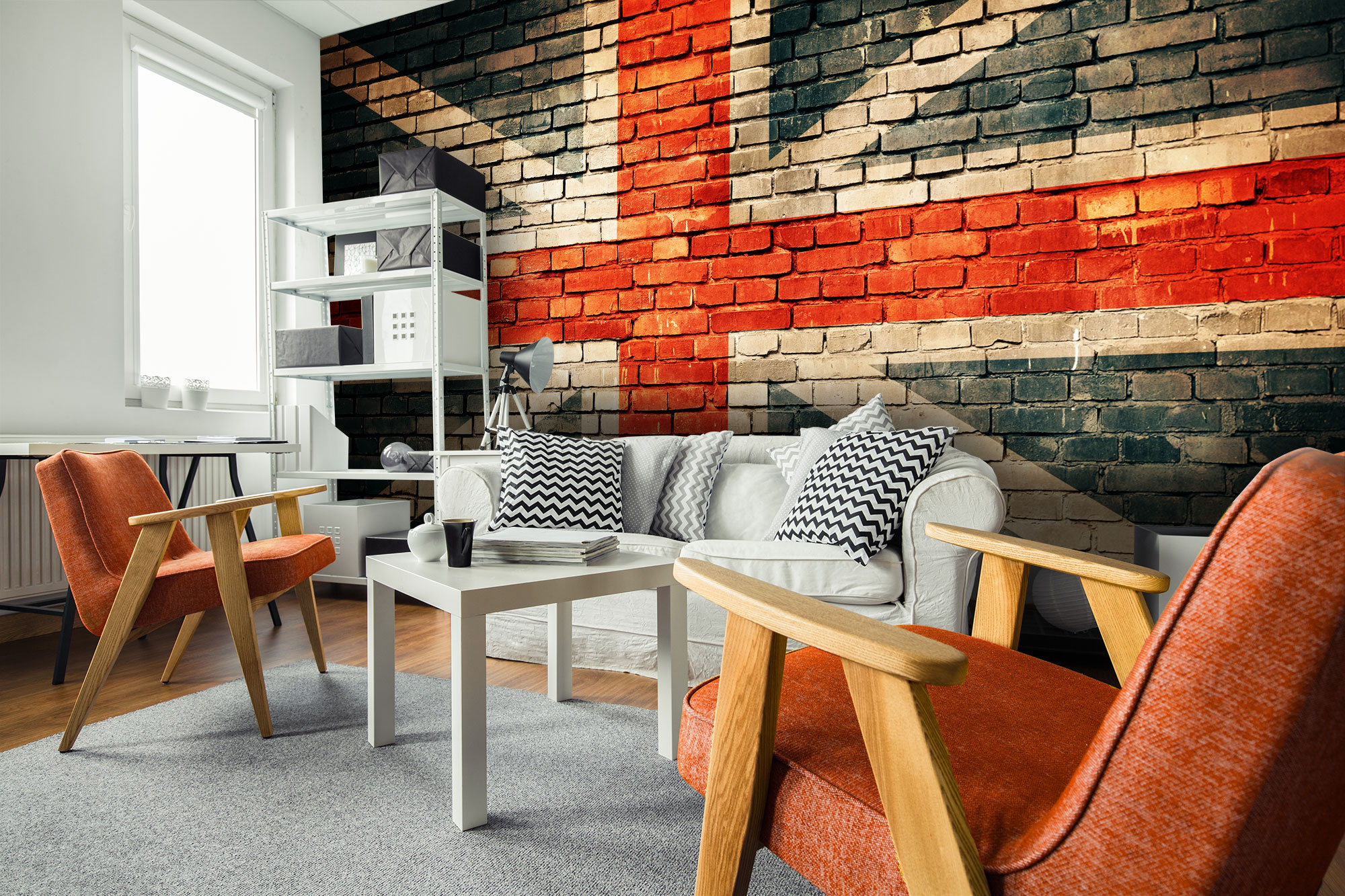 Mural in picture: Union Jack on Old Brick
Manhattan Skyline at Night - New York Wallpaper
From family living rooms to home offices, this breathtaking skyline wallpaper mural looks beautiful in any room in the home. It complements contemporary decor, bringing in style that won't become outdated any time soon.
Wallpaper mural in picture: New York - Manhattan Skyline at Night
Wine Cellar Wallpaper
This wine cellar wallpaper creates the illusion of a room that reaches out into the distance. Using a classic and sophisticated design, this wallpaper add life and the appearance of a larger space to kitchens and dining rooms.
Wallpaper mural in picture: Wine Cellar
Enchanted Woodland - Forest Wallpaper
Forest wallpaper adds depth, warmth, and character to any room; making it the perfect choice for living rooms, lounges or dining rooms for an al fresco touch.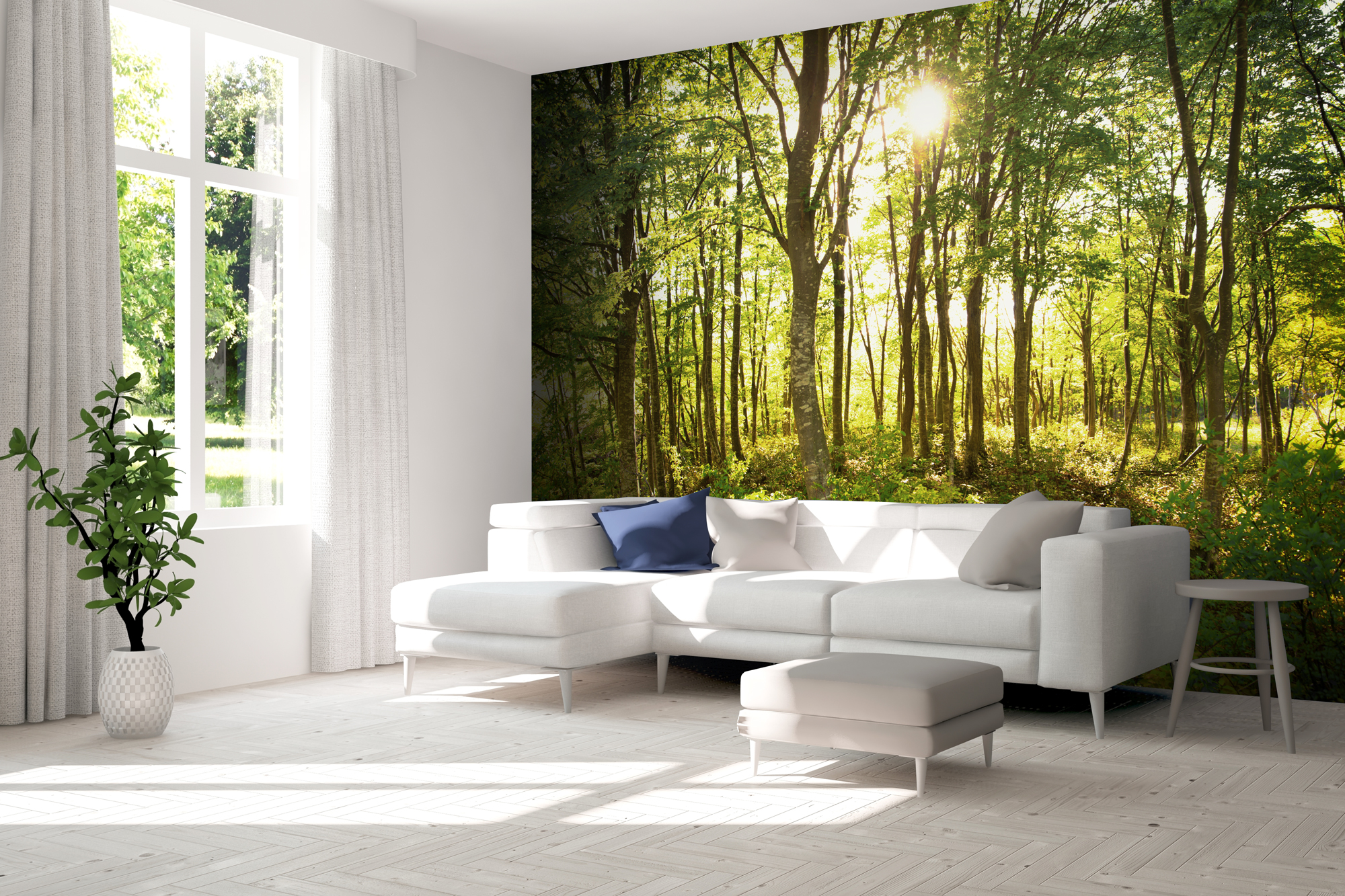 Mural in picture: Enchanted Woodland
Jazz Band and Dancers - Music Wallpaper
Music wallpaper is a wonderful choice for anyone looking to infuse their home with culture. We have a wide selection of wallpaper available themed with all different types of music including jazz, pop, rock, club and classical.
Mural in picture: Jazz Band and Dancers
Be What You Want To Be - Graffiti Wallpaper
One of our most popular graffiti wallpapers, shot by photographer Nick Jackson, carries a fun yet beautiful message and a stunning graffiti design that will suit all decor types from modern to something a little different!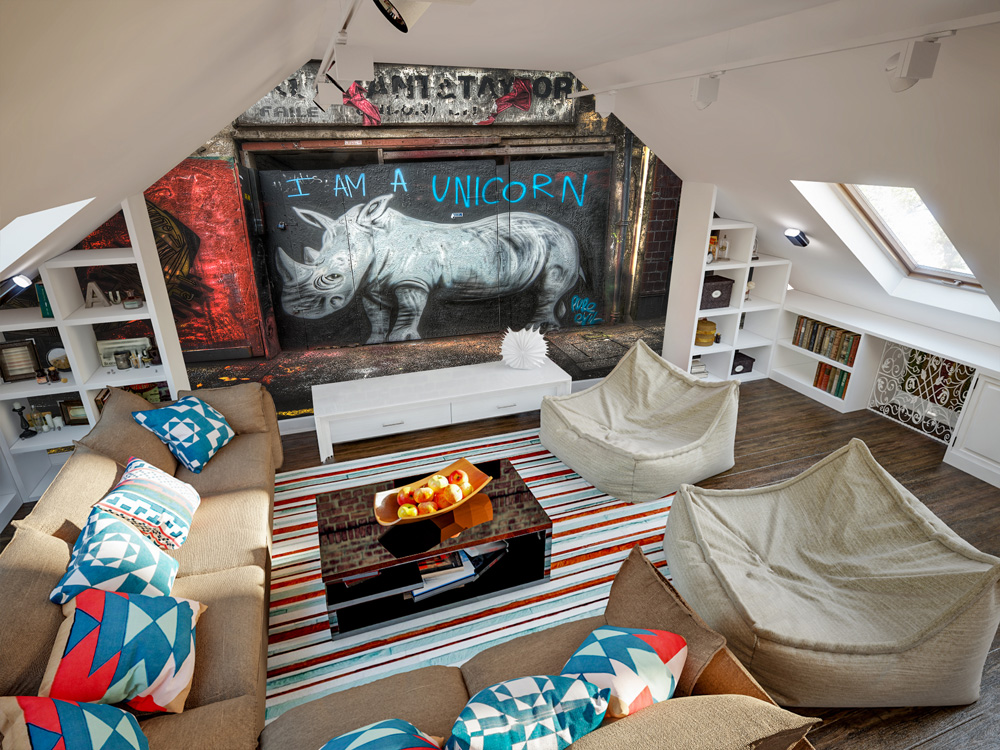 Mural in picture: Be What You Want to Be
Hidden Gems
Below we have compiled a few collections that you probably haven't seen before on Wallsauce.
John Constable, Cloud Study
A world-famous, British painter renowned for his works of landscape paintings. This collection of cloud study paintings will create dreamy decor with a touch of 1800's style.
Collection featured above: John Constable
Horse Wallpaper
Create elegant decor with a rustic touch that is perfect for AW17.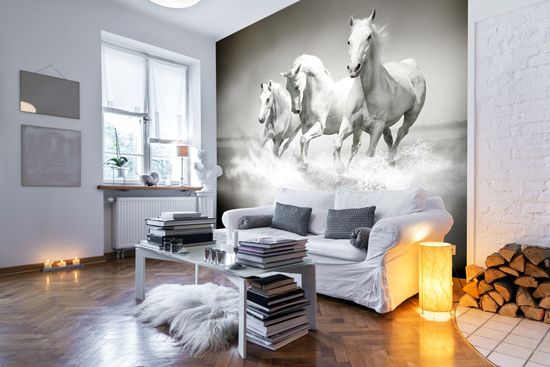 Mural in picture: Horses Black and White
The Wallsauce Collection
Designed, in house by the Wallsauce design studio this beautiful collection features greys, mustards and greens that will create a beautiful 70's look that is bang on trend.
Bought a mural? Share your look on Instagram and hashtag #wallsaucemakeover